Thurs., Nov. 4, 2021
8:30am-11:30am (3 CE hrs)
Room 106-A
Speaker: Tricia Osuna, RDH, BSDH, FAADH
Recommended for: Everyone

Updated protocols assist us in determining our patient's specific needs. As we move towards a more collaborative profession, we need to embrace these updates to identify those needs. We are presented with continuous challenges of new advances in products and technology and their use in dentistry. We need information to determine when and how to add to our armamentaria.  As professionals providing health services, we must also take care of how we are positioning ourselves in the care of our patients. Product use along with protocols should be discussed with our team, as well as the interdisciplinary referrals we have.
Course Objectives:
Distinguish which new-to-market products should be considered for your practice
Integrate materials and products for a variety of uses in the dental office from infection control, dental hygiene therapy, ergonomics, patient communication and instrumentation
Identify and recognize instruments available to select from for a variety of patient conditions and improved clinical outcomes
Formulate strategies that incorporate efficiency in patient treatment for more productive scheduling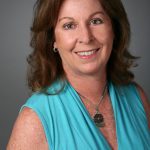 Tricia Osuna, RDH, BSDH, FAADH, is a University of Southern California graduate, Past President of the American Academy of Dental Hygiene and California Dental Hygienists' Association.  Tricia has over 40 years as a dental hygienist, many of those years as a clinician, and shares with her audiences a humorous and enlightening presentation experience. She is a lifelong CDHA/ ADHA member and previous member of the Dental Board of California. Licensed in both California and New York, her experiences traverse the dental hygiene arena in a unique way spanning a variety of roles including consultant, clinician, educator, international presenter, author, and mentor.
Ms. Osuna (or an immediate family member), has a significant relationship with the following commercial organizations whose products she will refer to in his presentation:  Hu-Friedy, Prisyna and Ivoclar Vivadent, Inc.