Thurs., Nov. 4, 2021
1:00pm – 4:00pm (3 CE hrs)
Room 106-A
Speaker: Tricia Osuna, RDH, BSDH, FAADH
Recommended for: Everyone

One procedure unchanged over time is the responsibility to perform regular oral cancer screenings. With the increase of interdisciplinary education, we recognized the need to reach out to health care professionals to support our efforts to save lives! New tests and devices have the ability to enhance our skills to communicate with patients and staff of the importance of the oral cancer screening process. Also, we'll review the habit of vaping, laws that regulate vaping, consequences and more. An enlightening, eye-opening discussion of what is going on with our patients and the oral, as well as physical health issues involved, will be included.
Course Objectives:
Recognize traditional and new risk factors for oral cancer such as vaping and e-cigarettes
Embrace new modalities for screening and early discovery of cancer
Organize recording and documentation of the screening process.
Evaluate communication with your patients regarding the screening process and discovered areas for observation, or referral and product cessation recommendations
Modify how referrals are done and recognize proper case management
Generate a basic understanding of vaping and e-cigarettes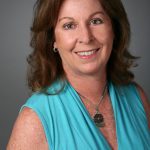 Tricia Osuna, RDH, BSDH, FAADH, is a University of Southern California graduate, Past President of the American Academy of Dental Hygiene and California Dental Hygienists' Association.  Tricia has over 40 years as a dental hygienist, many of those years as a clinician, and shares with her audiences a humorous and enlightening presentation experience. She is a lifelong CDHA/ ADHA member and previous member of the Dental Board of California. Licensed in both California and New York, her experiences traverse the dental hygiene arena in a unique way spanning a variety of roles including consultant, clinician, educator, international presenter, author, and mentor.
Ms. Osuna (or an immediate family member), has a significant relationship with the following commercial organizations whose products she will refer to in his presentation:  Hu-Friedy, Prisyna and Ivoclar Vivadent, Inc.