This course is supported, in part,  by educational grants from GC America, Ultradent Products, Inc. and 3M.
Thurs., Nov. 4, 2021
1:15pm-4:15pm (3 CE hrs)
Room 106-B 
Speaker: Marc J. Geissberger, DDS
Recommended for: Everyone

Wellness is an active process of becoming aware of and making choices toward a more successful existence. Establishing a wellness program for yourself and your practice can have lasting, profound results. A healthy, fit and engaged dental team brimming with energy and enthusiasm can provide great care for their patients and act as role models for healthy behavior. This program will examine the health and wellness trends of Americans and explore possible corrective strategies designed to enhance the well-being of all. Particular emphasis will be placed on a step-by-step approach to set, modify, monitor and achieve reasonable changes to one's current level of overall wellness and physical activity. Additionally, all participants will learn ways to promote wellness and physical health of all they encounter on a daily basis.
Course Objectives:
Learn how to build and retain a thriving team
Assess their own personal wellness
Expand their understanding of the link between systemic health and oral health
Develop personal strategies to modify current behaviors towards a healthier existence
Understand the key components of living well
Learn how to motivate others to initiate changes designed to create wellness
Develop strategies to promote systemic health by emphasizing known likes to oral health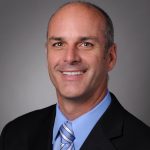 Marc J. Geissberger, DDS, was born in San Francisco and raised in Marin County. After completing his Bachelors of Science degree in Biology from Saint Mary's College in Moraga, California, he attended the University of the Pacific, School of Dentistry, earning a Doctor of Dental Surgery degree in 1991.
Dr. Geissberger has practiced in Marin since 1991. He splits his time equally between his private practice and educating practicing dentists. He is an Adjunct Clinical Professor in the Department of Preventive and Restorative Dentistry and served as the Chair of the Department of Integrated Reconstructive Dental Sciences at the University of the Pacific, School of Dentistry for 15 years. Dr. Geissberger has been awarded fellowship in the International College of Dentists, American College of Dentists, and the Pierre Fauchard Academy. He has won several teaching awards and completed a fellowship with the American Dental Education Association's Leadership Institute. He has served as the President, President-Elect and Vice President of both the Supreme Chapter of Omicron Kappa Upsilon and University of the Pacific's Alumni Association. Dr Geissberger teaches many continuing education courses and sits on the board of Catapult Education. He has presented 350 lectures and hands-on workshops to colleagues in the United States, Canada, Australia, New Zealand, China, Peru and Taiwan. He has co-authored and published numerous scientific papers and a textbook entitled Esthetic Dentistry in Clinical Practice for Wiley-Blackwell. Additionally, he is a Certified Personal Trainer and Fitness Nutrition Specialist through the National Academy of Sports Medicine.
Dr. Geissberger (or an immediate family member), has a significant relationship with the following commercial organizations whose products he will refer to in his presentation:  GC America, Ultradent Products, Inc. and 3M.