This course is supported, in part, by an educational grant from 3M Oral Care Solutions.
Friday, October 4, 2019
Part I, II & III 8:30am-11:30am (3 CE Hrs total)
Room 101-A
Speaker: Karissa Kerr
This course is recommended for everyone.
WHITE SPOT LESIONS
Friday, October 4, 2019
8:30am-9:30am Part I (1 CE hr)
Room 101-A
This course will focus on successful management strategies for patients undergoing orthodontic treatment, including the etiology, and prevention of white spot lesions (WSL), a common adverse effect for patients in orthodontic treatment.
Course Objectives:
Recognize the importance of motivational interviewing and behavior modification counseling before orthodontic treatment starts.
Effectively communicate a prevention plan and treatment goals with all stake holders including the patient, referring dentist/hygienist, and the Orthodontist.
Identify caries risk before, during and after orthodontic treatment with a caries risk assessment.
Recognize appropriate products based on risk factors.
Evaluate effective biofilm removal techniques for orthodontic patients.
Understand the importance of dietary counseling for the prevention of white spot lesions.
---
THE OLDER ADULT AND ORAL HEALTH
Friday, October 4, 2019
9:30am-10:30am Part II (1 CE hr)
Room 101-A
This course will provide a broad awareness of comorbid conditions and physiological changes associated with aging that can impact oral health. Additionally, participants will learn about oral disease management and prevention strategies for older adults.
Course Objectives:
Understand aging population demographics.
Describe common systemic and chronic diseases in the geriatric population that impact oral health.
Identify oral health concerns and treatment options for the geriatric patient including xerostomia, root and coronal caries, and periodontitis.
Recognize appropriate products based on risk factors. 
---
XEROSTOMIA CAN SIGNIFICANTLY DAMAGE A PATIENT'S HEALTH
Friday, October 4, 2019
10:30am-11:30am Part III (1 CE hr)
Room 101-A
This course will provide an overview of what xerostomia is, it's causes and prevalence and what clinical signs to look for. It will also review treatment solutions that range from palliative to prescription, managing caries risk and preventative interventions.
Course Objectives
Understanding the causes and consequences of xerostomia.
Discussing the Challacombe Scale and treatment acceptance.
Reviewing prescription medications and over-the-counter solutions.
Recommending lifestyle tips to alleviate forms of xerostomia.
How to manage the impact of xerostomia.
---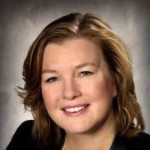 Karissa Kerr is a Professional Services Manager with 3M Oral Care Solution, with an emphasis in prevention. Karissa is a successful business leader with over 20 years experience working closely with Orthodontists, Dentists and their teams, as well as coaching 3M teams in dentistry and orthodontics. Her most recent position as the US National Business Leader for the OCSD Dental Business presented the opportunity to share her passion for orthodontics and dentistry, thereby leading the teams to great success. Karissa began her 3M career with the OMNII Oral Pharmaceuticals acquisition as a prevention leader where she incorporated both dental and orthodontic knowledge to achieve success by building customer education programs. Helping orthodontic and dental teams incorporate prevention as their standard of care into their practices, providing communication skill coaching and sharing how prevention can be a practice builder. Tapping into her scientific knowledge and understanding market trends has all been a part of her seminars.
Karissa Kerr, or an immediate family member, has a significant relationship with the following commercial organization whose products she will refer to in this presentation: 3M Oral Care Solutions.