This course is supported by an educational grant from MVP Network Consulting.
Thursday, October 5, 2017
9:00am-11:00am (2 CE hrs*)
Room 101-A
Speaker: Mr. Kevin Kirby
This course is recommended for everyone.
During this presentation, you will learn to understand the vulnerabilities of file level system backup and how to protect yourself from downtime. There will also be a live demonstration of a downed server "coming back to life" even though it's been unplugged. We will close with a short discussion with friend and author of "The Loose Tooth Fairy," Jennifer Silvestri.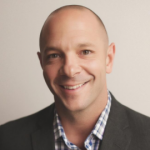 Kevin Kirby, is the Vice President of Business Development at MVP Network Consulting. Kevin has over 10 years of experience bridging the gap between dentistry and technology. He is a HIPAA compliance expert and has worked with over 100 dental and medical offices on network security, back-ups, and integration.
In this presentation, Mr. Kirby does not refer to products of a commercial company with which she has a significant relationship.
*This course may not satisfy mandatory NY State continuing dental education requirements.