Thurs., Nov. 4, 2021
9:00am-12:00pm (3 CE hrs)
Ballroom
Speaker: Mark E. Hyman, DDS, MAGD
Recommended for: Everyone
Maybe you need more new patients? Or, maybe you just need to slow down, ask better questions, out-listen the competition, use cutting edge diagnostic photography with advanced caries detection, and apply time-tested human relations principles to thrive during turbulent times. Enjoy a fast-paced, interactive workshop experience where we will master the art of an exceptional new patient experience, offer a comprehensive treatment plan, and deliver a bullet-proof case presentation.  This results in an increased case acceptance, more optimal care dentistry, and fun!!
Course Objectives:
Master the ten key questions you must ask each patient
Teach your team how to systematically and predictably take quality photography
Demonstrate a treatment planning sequence that leads to case acceptance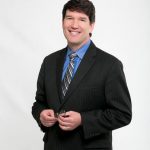 Mark E. Hyman, DDS, MAGD, is a renowned dentist from Greensboro, NC, and a public speaker whose work is characterized by his warmth, enthusiasm, sense of humor, and passion for dentistry. As an accomplished seminar speaker, he has lectured throughout North America and Europe at every major dental meeting. Dr. Hyman has earned national and international recognition for his seminars. Since 2001, Dentistry Today magazine has selected Dr. Hyman as one of the top speakers in dentistry.  Dr. Hyman currently serves as an Adjunct Full Professor and Special Assistant to the Office of The Dean at the UNC Adams School of Dentistry in Chapel Hill, NC.
Dr. Hyman is not associated with, employed by, nor consults for any manufacturer, supplier, or retailer of dental instruments or materials.