Thurs., Nov. 2, 2023
9:00am-12:00pm (3 CE hrs)
Room: 106-B
9:00am – 10:30am Part I
Speaker: Marcelo WB Araujo, DDS, MS, PhD
10:30am-12:00pm Part II
Speaker: Patricia Diaz, DDS, MSc, PhD
Robert J. Genco Distinguished Speaker Series
Alumni Speaker Series
Recommended for: Everyone

Part I
THE SCIENCE OF ORAL HEALTH AND YOU:
HOW CAN YOU INCORPORATE SCIENCE INTO YOUR PRACTICE
As dental healthcare professionals, we are often faced with treatment planning dilemmas and difficult clinical scenarios. How can we ensure that we are utilizing the most current information in making decisions that benefit our patients? Implementing evidence-based practices into the fabric of our practice is critical to allow us to make sound treatment planning decisions and to promote oral and overall health. This lecture will focus on an approach to clinical care that allows for the practical application of scientific evidence in a clinical environment and review the process by which clinical practice guidelines are developed to enhance patient care.
Course Objectives:
Upon completion of this course, attendees will be able to:
Develop mechanisms to critically evaluate emerging scientific evidence and incorporate it into the clinical practice of dentistry
Understand the process by which clinical practice guidelines are developed
Incorporate knowledge of the connection of oral diseases and systemic conditions into your treatment decision making tools
Critically assess emerging scientific evidence to determine validity and weigh advantages and disadvantages for implementation in patient care
Part II
CAN PERIODONTAL TREATMENT RESTORE ORAL MICROBIOME HOMEOSTASIS?
Periodontitis is caused by profound shifts in the composition of the subgingival microbiome. Current DNA sequencing technologies allow us to survey all microbial members in dental plaque. Therefore, for the first time we have the opportunity to evaluate the ability of different periodontal therapies to modify the disease-associated microbiome and restore a health-compatible one. This course will provide an overview of the microbiome changes associated with periodontal disease highlighting new knowledge acquired during the last decade via high throughput DNA sequencing. It will also review evidence on whether different periodontal therapies restore a healthy microbiome. Finally, the importance of restoring microbiome homeostasis for oral and systemic health and the feasibility of achieving this goal with currently applied or novel therapies will be discussed.
Course Objectives:
Provide an overview of the microbiome shifts that occur with the development of periodontitis
Review evidence on whether currently applied periodontal therapies are able to restore a health-promoting microbiome
Discuss the importance of oral microbiome homeostasis in the context of oral and systemic health
Recommended for: Everyone
---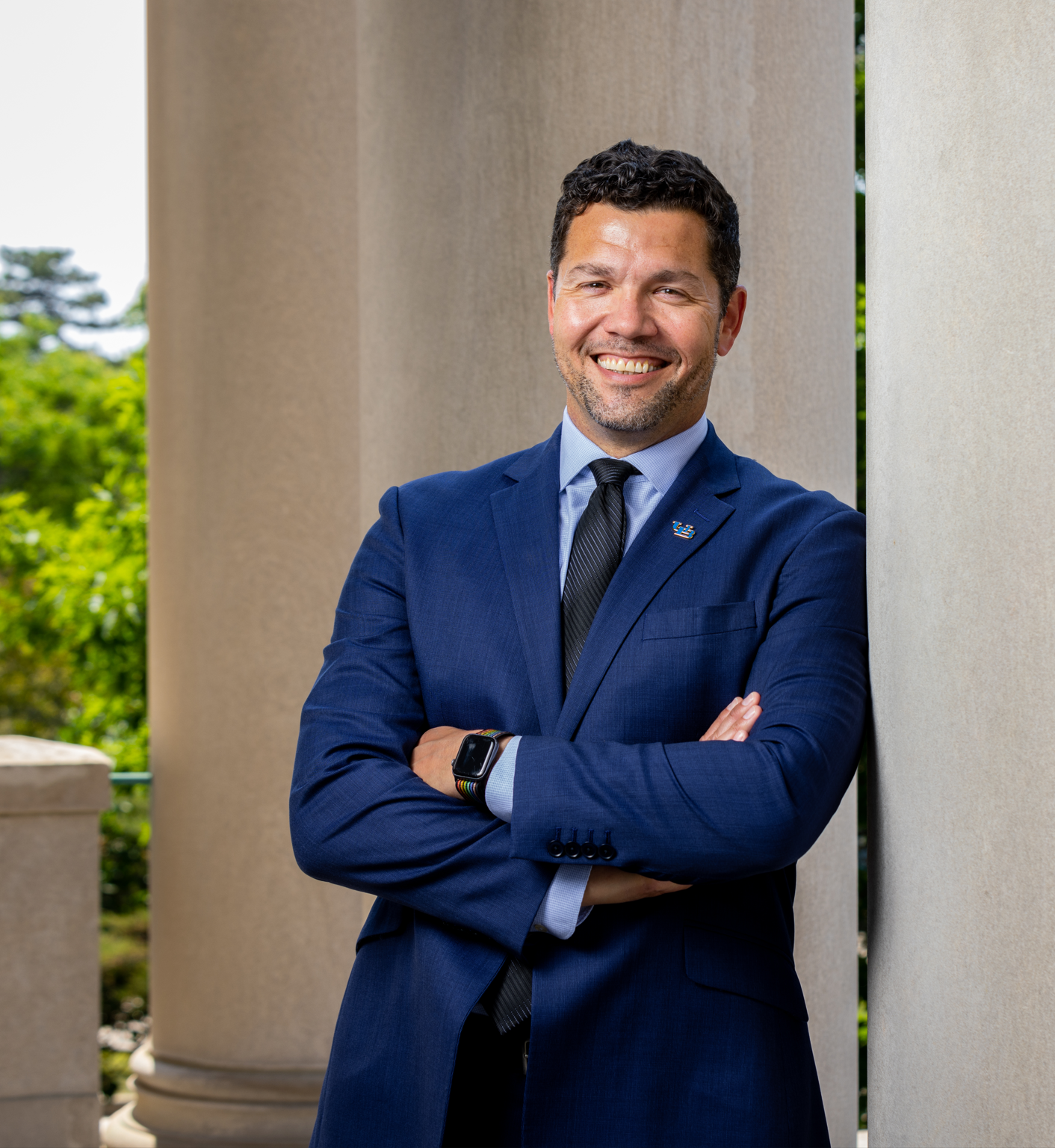 Marcelo WB Araujo, DDS, MS, PhD, currently serves as Dean of the School of Dental Medicine at the University at Buffalo. Before serving as Dean, he joined the ADA in 2015 as Vice President of its Science Institute and was named the ADASRI's Chief Science Officer and Chief Executive Officer in 2019. He has provided strategic leadership for the ADA's research enterprise, developing collaborative opportunities for the ADA's key scientific initiatives, increasing grant funding and enhancing the ADASRI's impact.
Dean Araujo earned his PhD in Epidemiology and Community Health, and a master's degree in Oral Sciences from UB, where he also completed a fellowship in Periodontology research and teaching. He received his DDS and a certificate in Periodontology from Universidade Gama Filho in Rio de Janeiro, Brazil.
Dr. Araujo previously held faculty appointments in both UB's School of Dental Medicine and the School of Public Health and Health Professions.
Marcelo Araujo (or an immediate family member), is not associated with, employed by, nor consults for any manufacturer, supplier, or retailer of dental instruments or materials.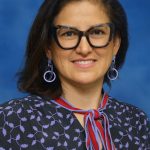 Patricia Diaz, DDS, MSc, PhD is Empire Innovation Professor of Oral Biology in the School of Dental Medicine and Director of the UB Microbiome Center at the University at Buffalo. She has been recently named as the Sunstar Robert J. Genco Endowed Chair in Oral Biology. She received her dental degree at CES University in Colombia and her Ph.D. in Microbiology at the University of Adelaide, Australia. She then completed a postdoctoral fellowship in oral microbiology at the NIDCR/NIH and went on to earn her Certificate in Periodontology and Masters in Oral Science at the University of North Carolina at Chapel Hill. Dr. Diaz is board-certified by the American Academy of Periodontology (AAP) and has received numerous awards including the Educator Scholarship and Tarrson Fellowship from the AAP Foundation. Dr. Diaz's research focuses on the role of the microbiome in health and disease.