This course is supported, in part, by educational grants from GC America, Prexion and SGS.
Thurs., Nov. 4, 2021
8:30am-11:30am (3 CE hrs)
Room 101-B
Speaker: Jeffrey W. Horowitz, DMD

Recommended for: Dentists
This course is designed for the progressive restorative dentist who wants to feel more confident in providing full-mouth rehabilitation. Several well-documented cases will be covered from the initial workup to the post treatment follow-up; detailing the TMJ, periodontics, surgery, occlusal management, aesthetic considerations, materials, techniques, and future risk mitigation. The participant will leave with a thorough understanding of the necessary steps to take a nervous patient with multiple dental issues and bring them to a state of dental health and self-esteem.
Course Objectives:
Understand the proper examination, treatment planning and case presentation protocol for full-mouth rehabilitation
Learn how to break difficult cases down to the 5 basic elements of dental health
Review necessary tools (materials, techniques, education and equipment) necessary to finish these cases predictably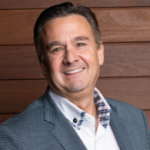 Jeffrey W. Horowitz, DMD, FAGD, DASBA, completed his undergraduate studies at the University of Pittsburgh and earned his dental degree from the Medical University of South Carolina in Charleston. After completing a GPR at the Mountainside Hospital in Montclair, NJ, Dr. Horowitz founded the Carolina Center for Advanced Dentistry, a multi-disciplinary group practice in the Conway/Myrtle Beach, SC area. He is also the founder and clinical director for Advanced Sleep and TMJ Centers.  His main interests include cosmetic smile rehabilitation, complex restorative cases, treatment of sleep disordered breathing, orthodontics and temporo-mandibular disorders.
Dr. Horowitz is a Fellow of the Academy of General Dentistry where he has served as a past-president for South Carolina and as a member of the Dental Education Council.  Dr. Horowitz also serves as a mentor and scientific advisor at the Kois Center in Seattle, a key opinion leader/lecturer for Catapult Education, and as an instructor for Sleep Group Solutions. His affiliations include the American Sleep and Breathing Academy where he has earned diplomate status, the Pierre Fauchard Academy, the American Academy of Cosmetic Dentistry, the American Orthodontic Society, the Piper Study Club,  the American Association of Dental Sleep Medicine, the American Academy of Craniofacial Pain and the Wellness Dentistry Network. Dr. Horowitz lectures internationally, has been published in dental literature, and has contributed to many television news media reports.
Dr. Horowitz (or an immediate family member), has a significant relationship with the following commercial organizations whose products he will refer to in his presentation:  GC America, SGS and Prexion.