Thur., Nov. 2, 2023
Time TBA (3 CE hrs)
Room TBA
Speaker: Kay Huff, RDA
This course is supported, in part, by an educational grant from BencoDental.
Recommended for: Everyone
Dealing with insurance can often be puzzling…let's discuss the essential pieces of putting YOUR insurance puzzle
together. From benefits to understanding fees to team members' roles…it's always the small pieces that make
the big picture come together! Many services that are provided in your practice are not covered services with dental insurance. Unlock the treasure of how medical billing works to maximize medical benefits while creating patient satisfaction.
Course Objectives:
Comprehend dental insurance—what is it?
Understand the importance of negotiating insurance fees
Learn the importance of credentialing and follow up
Realize the importance of having the right team member in place for successful insurance outcomes
Know the decision process for going in-network or out-of-network
Determine which business reports to run and how to use them effectively. Are you hitting the mark?
Differentiate the verbiage that shows medical necessity
Examine the application of procedures and how they cross from dental to medical
Evaluate diagnosis codes that make sense in telling the patient's story
Practice what you learn with your own patient's notes
---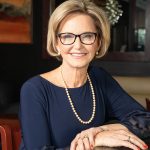 Kay Huff, RDA, is a Benco Dental Practice Solutions Ambassador. It was over 30 years ago that Kay began helping teams as a Dental Practice Coach, and she has proudly been the driving force for hundreds of practices to reach and exceed their professional goals. As Benco's Practice Solutions Ambassador, Kay is passionate about her work and carries a strong background in dental business systems, team motivation, leadership, and practice profitability.
Laurie Owens is a Director of Medical Billing Education for Devdent with over 18 years of experience in educating dental practices on billing medical insurance, Laurie believes patients should be able to utilize their medical insurance for procedures due to oral systemic conditions. Laurie has assisted dental practices in successfully billing medical insurance to collect benefits that would have otherwise been unclaimed.
Ms. Huff (or an immediate family member), has a significant relationship with the following commercial organizations whose products she will refer to in her presentation: BencoDental.