This course is supported, in part, by an educational grant from Premier Dental.
Thursday, October 5, 2017
8:45am-11:45am (3 CE hrs)
1:15pm-4:15pm (3 CE hrs)
Room 106-A
Speaker: Lillian Caperila, RDH, BSDH, M.Ed.
This course is recommended for dental hygienists.
Video of Lillian Caperila, RDH, BSDH, M.Ed.
HANDOUT – Changing Face Lecture Outline
HANDOUT – Changing Face Addendums 2017
HANDOUT – Getting to Change

As we witness a changing trend in healthcare delivery in our country, it is evident that the dental hygienist plays an integral role in their patient's overall health. The hygienist stands on the front line in advocating prevention, esthetics and therapeutic advances. This program will highlight the potential skills necessary to adapt to that changing model as we explore alternative approaches to treatment settings, changing demographics and advancing technologies. Participants in this course will recognize the need for skills in patient motivation, risk assessment, advanced instrumentation and implementing these skills in the dynamics of any type of practice setting.
Course Objectives:
Discuss in small groups-their vision of the future dental hygienist
Compare and implement a workable risk assessment for their patients
Explore the need for diagnostic technologies and best practice screening systems
Apply skillful tips using "motivational interviewing" in guiding patients to healthier lifestyle and behavior changes
Develop greater confidence in your selection of advanced instrument designs
Choose effective treatment modalities when faced with symptoms of oral diseases
Demonstrate effective supervision skills in patient's desire for teeth whitening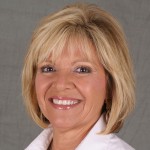 Lillian Caperila, RDH, BSDH, M. Ed., has spent well over 35 years in dental hygiene practice and as an educator for students and continuing education lecturer to all dental professionals. In 2000, while serving as president of the Pennsylvania Dental Hygienists' Association, Lillian accepted a position as manager of Professional Education and Corporate Trainer with Premier Dental Products Company in Plymouth Meeting, PA.  Her role as an international lecturer has afforded her the opportunity to deliver well over 500 seminars throughout the United States and among her international colleagues. A graduate of the dental hygiene program at Montgomery County Community College, she has practiced in the suburban Philadelphia area as a periodontal co-therapist for 24 years. In 2009, Lillian was selected as the first alumnus of her college to be named to their Alumni Hall of Fame. In 2014, the college selected Lillian as one of their "Fabulous 50 Alumni" recognized during the college's 50th anniversary. Lillian completed her bachelor's degree in dental hygiene education from Thomas Jefferson University and later completed her master's degree in instructional design and training from Penn State University. She is the 2010 Recipient of the ADHA Irene Newman Award for Outstanding Achievement in the Advancement of Dental Hygiene. In March of this year, Lillian will be recognized for her contribution in writing a chapter on Dentinal Hypersensitivity in a new dental hygiene textbook entitled: "Dental Hygiene: Applications to Clinical Practice."
Ms. Caperila (or an immediate family member), has a significant relationship with the following commercial organization whose product(s) she will refer to in this presentation: Premier Dental.