This course is supported, in part, by an educational grant from Straumann USA, LLC.
Thursday, October 3, 2019
1:00pm-4:00pm (3 CE Hrs)
Exhibit Floor- Hands-On
Speaker: Joseph B. Procopio, CDT
This course is recommended for General Dentist, Oral Surgeons, Periodontists, Prosthodontists, and Lab Technicians.
Limited to 30 participants.
Learn the proper procedures for intra oral scanning to restore implants accurately and predictably.   Prosthetic driven implant placement using CBCT scans and guided surgery will be discussed.  See how to apply 3D printing in dentistry technology to your practice.  This hands-on course will bring IOS, CBCT, and 3D printing together to predictably place and restore dental implants.
Course Objectives:
A team approach to implant planning and placing the dental implant from the restoration down.
Understand how to integrate intra oral scans, and conventional impression techniques into a CBCT scan.
Understand the different types of 3D printers and how they are changing dentistry.
---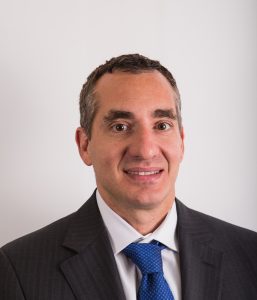 Joseph B. Procopio, CDT, is a Technical Trainer for Straumann Dental Implants.  Joe began his education at the University of Buffalo, earning a Bachelor of Arts Degree and then continuing his education at ECC, earning an Associate Degree of Applied Sciences in Dental Technology. Joe received his national certification and became a C.D.T. in 2002.   Joe held management positions in two large dental labs in New York.  Those experiences led him to opening his own laboratory in 2003, which he had until 2019.  He has had extensive training in the fields of implant dentistry, CT guided surgery, 3D printing, and CAD/CAM restorations. Joe has lectured for many implant manufacturers, including Straumann, Zimmer, and Astra. Now, Joe travels the East Coast teaching surgeons, general dentists, and laboratories on Straumann's products and equipment.
Joseph B. Procopio, (or an immediate family member) has a significant relationship with the following commercial organization whose products he may refer to in his presentation: Straumann USA, LLC.