This course is supported, in part, by an educational grant from CareCredit.
Friday, October 6, 2017
8:30am-11:30am (3 CE hrs)
1:00pm-4:00pm (3 CE hrs)
Room 101-C
Speaker: Chris Salierno, DDS
This course is recommended for everyone.
Video of Chris Salierno, DDS 
Overhead: that evil monster that will quietly eat up your gross collections until nothing is left for you to take home.  It's so dangerous because it's often invisible.  You get peeks of the overhead monster when you see a stack of bills on your desk or somehow lose money doing a case.  In this course, we'll expose your overhead wherever it's hiding, develop systems to keep it in check, and suggest a method for evaluating fees.
Course Objectives: 
Calculate practice overhead and compare it to national averages
Troubleshoot ways to adjust practice systems to improve overhead percentages
Analyze procedure costs as a method of determining fees and evaluating third party benefit panels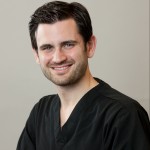 Chris Salierno, DDS is a general dentist from Long Island, New York. He graduated from Stony Brook School of Dental Medicine in 2005.  Dr. Salierno has served as the National President of the American Student Dental Association, Chair of the ADA New Dentist Committee, and as president of his local dental society. He lectures internationally on clinical dentistry, practice management, and leadership development. His material can be viewed on his blog, The Curious Dentist.  In 2014, Dr. Salierno became the Chief Editor of Dental Economics.
In this presentation, Dr. Salierno does not refer to products of a commercial company with which he has a significant relationship.