Thursday, October 3, 2019
1:00pm-4:00pm (3 CE Hrs)
Room 106-A
Speaker: Amber D. Riley, MS, RDH, FAAFS
Video – Meet Amber Riley
This course is recommended for everyone.
HANDOUT – SYSTEMIC CYCLONES
 Like spokes on a wheel that never stops, the cycle of infection, immune response, inflammation and recovery will never cease as long as we live. This program examines the deadly synergistic exacerbation between cardiovascular disease (CVD), which is the leading cause of death and disability for men and women in North America, and the contributing role oral disease plays in patients with CVD. The conditions of metabolic syndrome, insulin resistance, and their devastating cardiovascular effects that lead to the tragic outcomes of heart attack and stroke will be discussed.
Course Objectives:
Review current understanding of the histology of inflammation.
Discuss the general physiology and cellular responses of a normal and abnormal inflammatory response.
Contrast the differences between acute and chronic inflammation, and their associated manifestations and complications.
To be able to provide a broader health education to your dental patients with confidence and motivation.
Increase treatment plan acceptance by joining your patient's current and past medical health history with their oral and periodontal disease.


---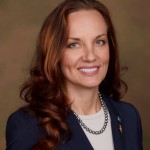 Amber D. Riley, MS, RDH, FAAFS, is a 1998 graduate of Sinclair College in Dayton, Ohio. She completed her Baccalaureate with Wright State University and Masters at Boston University. In addition to private practice in San Diego, CA, Amber is a subject matter expert and consultant, and she is the Forensic Dental Autopsy Technician for the San Diego County Office of the Medical Examiner. She is a Fellow of the American Academy of Forensic Sciences, Member of the California Dental Hygienists' Association, American Society of Forensic Odontology, and American Academy for Oral Systemic Health.  She lectures internationally on the topics of Oral Pathology, Forensic Odontology, Oral-Systemic Inflammatory Disease, Laser-assisted Periodontal Therapies and the Dental Management of Medically Complex Patients.
Amber Riley has not received financial consideration or support from any manufacturer, supplier, or retailer of dental instruments or materials for her presentations at the Buffalo Niagara Dental Meeting.