Alumni Speaker Series
Fri., Oct. 30, 2020
1:00pm-4:00pm (3 CE hrs)
Room 101-A
Speakers: Marshall D. Fagin, DDS '70 and Roldolf Ghoubrial, RDT
Recommended for: Dentists and Lab Technicians
Communication is the key to minimizing everyone's stress and achieving predictable time saving results for our patients, whether with single or multiple implant cases.  From integrating diagnostic wax-ups with CBCT to create guides for controlled placement along with proper impression techniques; bite records; decision making cement-on vs. screw-in alternatives; and whether to splint or not splint will all create challenges when not handled nor communicated correctly.
Course Objectives:
Gain insight into the challenges faced when restorative dentist, surgeon or lab do not communicate well as a team or do not understand proper planning or techniques through cases demonstrating these common problems
Using proactive communication and proper treatment planning decisions, cases will be reviewed that allowed the lab, surgeon and restorative dentist to provide our patients with far more predictable results while saving time and money, resulting in happier patients and team members
The critical role of digital planning will be reviewed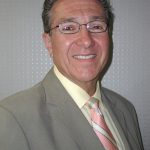 Marshall D. Fagin, DDS '70, is a prosthodontist and as an international lecturer and educator for over 35 years.  He frequently updates his colleagues on the most recent advances in his specialty, including cosmetic and implant dentistry and on complex major crown and bridge cases.  In 2013, he received the highest honor given by his local Dental Society, the coveted Frank Stone Award, for his many years of contributions to dentistry, dental education and to organized dentistry.  While in private practice, his is also a part-time Associate Professor at SUNY at Buffalo School of Dental Medicine in the post-grad Prosthodontic Residency Program and was instrumental in starting implant dentistry education there in the late 1980's .  He has conducted several "Hands-on" courses for dentists on "Anterior Esthetic Makeovers" at the school's Esthetic Dentistry Education Center and for the University of Florida School of Dentistry's Mastership Program in Fixed Prosthetics as well as Esthetics and Implant courses for AGD chapters. Dr. Fagin served as Prosthodontist adviser and presenter for several Implant Study Clubs over the past 26 years.  He presents for Dental Laboratories around the country to help dentists get back to the basics so labs can provide them with better outcomes.  He was voted by his colleagues to "Best Dentists in America" 2004-2005 and 2013, "Global Who's Who Man of the Year" in Dental Health 2008, "Top Dentists" 2008, 2014, 2015, 2017, 2018 and was elected to faculty membership in the Honorary Dental Society Omicron Kappa Upsilon.  He was awarded Diplomat status in the International Congress of Oral Implantologists in 1994 and is a Fellowship recipient of the International College of Dentists for his contributions to Dentistry.  Dr. Fagin also served on faculty for the Misch Implant Institute 1991-1993 (Detroit, MI) and 2005-2006 (Rochester, NY).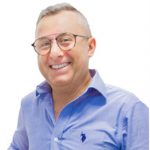 Roldolf Ghoubrial, RDT, studied dental technology in 1986 in Egypt.  After graduation from dental technology, he moved to Toronto, ON, in 1991 and studied at George Brown College where he received his RDT certification.  In 1992, he began his career at ADL Dental Laboratories as a technician.  He worked in every department and specialized in ceramics and full-arch cases.  He manages one of Canada's most specialized full-service dental laboratories that is well-known for its implant and cosmetic cases.  Rudy has taken some of the best dental courses in the world to find the newest and latest materials and techniques available. He strongly believes in continuing education and takes both courses for technicians and dentists.
Dr. Fagin is not associated with, employed by, nor consults for, any manufacturer, supplier, or retailer of dental instruments or materials.