This course is supported, in part, by an educational grant from Xlear, Inc.
Friday, October 6, 2017
8:45am-11:45am (3 CE hrs)
1:15pm-4:15pm (3 CE hrs)
Room 101-B
Speakers: Julie C. Seager, RDH BSDH & Lisa Stillman, RDH, BS
This course is recommended for everyone.
We will discuss how xylitol, as well as other natural and artificial sugar substitutes can affect our patients requiring dietary alternatives to table sugar. Because of xylitol's ability to affect biofilm it can be an immense help for those who suffer from allergies, sinus and ear infections, and other respiratory conditions. This course will also help uncover the mystery of the dental benefits of xylitol by reviewing pivotal research studies, discussing xylitol's interference with bacterial function, the role it plays in neutralizing oral pH, how xylitol aids in dry mouth relief, and why it only takes 8-10 grams a day to have a dramatic impact on caries reduction. Example patient protocols will be presented along with case studies conducted by dental hygienists with pediatric, general, and elderly patients. By the end of this course dental professionals will feel confident in how to recommend xylitol and how to create a safe, simple, and effective xylitol protocol for their patients.
Course Objectives:
understand the role sugar plays in metabolic syndrome
identify the dental and oral-systemic benefits of xylitol
recognize how xylitol can benefit patients with respiratory symptoms
know the history of xylitol research
comprehend how xylitol interferes with bacterial function
list ways xylitol can benefit dental patients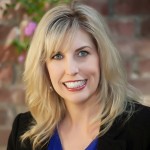 Julie C. Seager, RDH BSDH is the Western Regional Education Manager for Xlear, Inc., where she is able to focus her efforts on education courses designed for both the public and health professionals about the amazing dental and systemic health benefits of xylitol use. Julie also uses her "passion for prevention" in Sacramento, California where she provides dental hygiene care for patients who are mostly new to the United States and have previously had minimal or no dental treatment. Julie is a speaker and published author on xylitol and sugar substitutes. She is an active member of the American Dental Hygienists' Association, the American Academy of Oral Systemic Health, and the American Academy of Dental Hygiene.
Lisa Stillman, RDH, BS is the Northeast Educational Manager for Xlear, Inc.  She teaches dental health professionals the general and dental health benefits of quality xylitol products with presentations and literature and assists dental offices to incorporate xylitol into the dental hygiene protocol. Lisa has practiced dental hygiene in Maryland and Virginia and currently has a position specializing in Periodontics for Dr. Rice in Rockville, MD.  Lisa has also developed an organization called "Dental Voice for Mental Health" that assists mental health care recipients in caring for their oral health with awareness and education.  Lisa writes articles and is featured in dental and mental health publications.
Ms. Seager & Ms. Stillman, or an immediate family member have a significant relationship with the following commercial organization whose product(s) they will refer to in this presentation: Xlear, Inc.