Friday, October 4, 2019
1:30pm-4:30pm (3 CE Hrs)
Room 106-A
Speaker: Van B. Haywood, DMD
Video – Meet Van Haywood
This course is recommended for Dentists.
HANDOUT – SMILE ANALYSIS

Prior to initiating any esthetic treatment, it is important for the dentist to examine and diagnose the overall esthetic condition of the patient. Performing a smile analysis includes an evaluation of how the teeth are positioned in the face and their relationship to the lips, as well as a tooth-by-tooth analysis. Conservative treatments include re-contouring of the teeth, bonding or esthetic periodontal treatments. Informing the patient of all treatment that is needed to maximize their smile potential prior to initiating bleaching, will result in a more satisfied patient with more realistic expectations.
Course Objectives:
Recognizing principles of Smile Analysis to address all patient needs.
Understanding esthetic re-contouring principles for natural teeth and restorations.
Utilizing anterior and posterior matrices for composite restorations.
---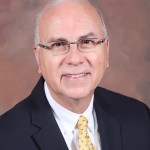 Van B. Haywood, DMD, is a Professor in the Department of Restorative Sciences, Dental College of Georgia at Augusta University. A 1974 alumni of the Medical College of Georgia School of Dentistry, he was in private practice 7 years in Augusta, Georgia and taught at the University of North Carolina School of Dentistry in Chapel Hill, NC in Operative and Prosthodontics for 12 years before coming to Augusta University in 1993. While he is most known for his contributions to tray bleaching, he teaches in the Fixed Prosthodontics courses, the Occlusion course and the Esthetics course, as well as in sophomore and junior student clinics.
Dr. Haywood is not associated with, employed by, nor consults for, any manufacturer, supplier, or retailer of dental instruments or materials.