Fri., Nov. 3, 2023
1:00pm – 4:00pm (3 CE hrs)
Room: 101-D
Speaker: Anne Koch, DMD
This course is supported, in part, by an educational grant from Real World Endo
Recommended for: Dentists
Nearly 28 years after the introduction of nickel titanium rotary files to endodontics, we've learned much about the clinical strengths and limitations of these great instruments. As a result of recent improvements in metallurgy, enhanced designs, and innovative rotary file motions, we now need to understand how these changes affect clinical instrumentation. Furthermore, we must take advantage of these improvements to create an instrumentation protocol that combines safety with simplicity.
As a result of recent advances in metallurgy, we now have both heat treated and non-heat treated rotary files. They each possess different properties and both have indications for use as well as limitations. We have developed a 'blended technique' that combines the advantages of both heat treated and non-heat treated files into one awesome endodontic technique!!!
You will learn how to improve your instrumentation predictability while dramatically reducing instrument separation. Furthermore, a simple yet effective obturation method will be introduced that combines the latest in material science with endodontic synchronicity for passive, bonded root canal obturation.
Course Objectives:
Fully comprehend the benefits of bonded obturation using the latest in bioceramic technology.
Recognize the myriad uses of piezo electric ultrasonics.
Understand the benefits of using both heat treated and non-heat treated files together in one awesome technique!!
Recognize that 'Great Endodontics' can be accomplished in both a safe and simple manner by combining new technology with long established, evidence-based endodontic principles.
---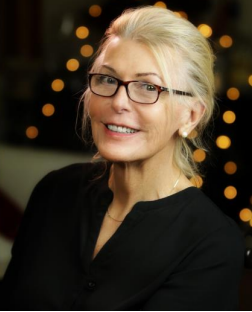 Dr. Anne L. Koch received both her DMD and Certificate in Endodontics from the University of Pennsylvania. She is also the founder and past Director of the Postdoctoral Program in Endodontics at the Harvard School of Dental Medicine. Following her clinical and academic career, Annie formed her own successful technology and development company, Real World Endo, of which she was CEO and President. Dr. Koch is the holder of multiple patents. The author of more than one hundred and fifty articles in her prior specialty field, Dr. Koch has presented more than one thousand lectures worldwide. Dr. Koch is an active member of the ADA, AAE, MDS, and BDDS. Dr. Koch maintains a faculty position at PENN (Department of Endodontics) as well as serving as a Senior Fellow with Penn Medicine. She also is a member of the Board of Overseers for the University of Pennsylvania School of Dental Medicine.
Dr. Koch (or an immediate family member), has a significant relationship with the following commercial organizations whose products she will refer to in her presentation: Real World Endo and Brasseler USA.