A NO COST, RISK MANAGEMENT COURSE
OFFERED BY NYSDA & SPONSORED BY MLMIC
Wed., Nov. 3, 2021
2:30pm-6:30pm (4 CE hrs)
Room 103
Speakers: Kevin Ricotta, JD and Frederick Wetzel, DDS
Recommended for: Dentists
This course was developed, according to New York State laws and regulations, by dentists and attorneys whose experience extends to the fields of malpractice insurance and risk management in the dental environment. New York State Dentists who complete this course will be entitled to a 10% discount on their liability premiums for a three-year period from MLMIC Insurance Company. Other companies also accept this course for a discount. You are encouraged to check with your carrier concerning the availability of any discount. If you have not completed an approved Risk Management Program within the past three (3) years, it is necessary for you to take this course in order to continue to receive your discount. At the end of this course you will receive a certificate of completion to submit to your malpractice carrier. Registrants who complete this course will be entitled to four (4) continuing education credits. NYSDA members will automatically receive 4 lecture credits with the NYSDA Continuing Education Registry. Do you know how long you are obligated to store patient records? What information needs to be included in a medical history or how to legally terminate a professional relationship with a patient? The answer to these and many other legal questions are provided in the NYSDA Risk Management course.
Course Objectives:
Learn how to protect your practice and personal assets.
Best practices to maintain accurate record keeping.
Know what information is included in a good medical and dental history.
Learn who gives informed consent and what does it include.
Learn who owns dental records and how long they must be kept.
Know what the dentist's obligations are concerning confidentiality.
Learn when a patient should be referred and the benefits and mechanics for peer review?

Kevin Ricotta, JD has been recognized by Super Lawyers, Business First, and the Buffalo Law Journal. Mr. Ricotta is a graduate of the University of Notre Dame and Notre Dame Law School.
Mr. Ricotta concentrates his practice on medical malpractice defense. He lectures on civil litigation for the New York State and Erie County Bar Associations. He is counsel to the Eighth District Dental Society and lectures on risk management to dentists and physicians. Mr. Ricotta is admitted to practice in New York State and before the United States District Court for the Western District of New York.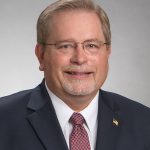 Frederick Wetzel, DDS is a graduate of Union College and New York University College of Dentistry. Since 1986, he has been in private general practice in Schenectady, New York. Dr. Wetzel has held numerous positions at the local, state and national level for organized dentistry. He is a Director of Medical Liability Mutual Insurance Company (MLMIC), serving since 1998. Currently, Dr. Wetzel represents the 4th District Dental Society of New York as their Trustee on the NYSDA Board of Trustees and Delegate to the ADA House of Delegates. He has been a Risk Management Presenter since 1992 and Chairs the NYSDA Risk Management Subcommittee. He is the former Director of the Ellis Hospital Dental Health Center and their General Practice Residency program, where he managed the operation of a hospital based dental clinic and its dental education program. Dr. Wetzel is the Dental Section Chair of the Professional Insurers Association of America (PIAA). He is a Fellow of the Pierre Fauchard Academy and the American College of Dentists.
Dr. Wetzel and Mr. Ricotta are not associated with, employed by, nor consults for, any manufacturer, supplier, or retailer of dental instruments or materials.