Thursday, October 3, 2019
8:30am-11:30am (3 CE Hrs)
Room 106-A
Speaker: Amber D. Riley, MS, RDH, FAAFS
Video – Meet Amber Riley
This course is recommended for everyone.
HANDOUT – RED, WHITE AND BLUE 

Oral lesions are a common finding in dental practice. During this course, attendees will receive not only a refresher program on the topic of oral pathology, but will also be brought up to date with the most current, relevant discussions of widespread oral pathologies including their origins, treatments and outcomes. The audience will learn valuable insights and techniques that can be immediately introduced into their clinical practice to improve patient care.
Course Objectives:
Fundamental overview of the histology and pathogenesis of common and frequently encountered oral lesions, pathologies and the oral manifestations of systemic disease encountered in dental practice.
Recognition and differentiation of red, white and pigmented oral lesions and the scientifically supported protocol for evaluation and treatment.
Recognition of tissue alteration due to physical trauma or habit, localized disease and systemic illness.
Learn and implement a succinct yet thorough extraoral and intraoral examination process into routine dental practice.
---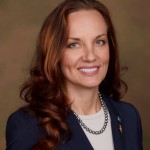 Amber D. Riley, MS, RDH, FAAFS, is a 1998 graduate of Sinclair College in Dayton, Ohio. She completed her Baccalaureate with Wright State University and Masters at Boston University. In addition to private practice in San Diego, CA, Amber is a subject matter expert and consultant, and she is the Forensic Dental Autopsy Technician for the San Diego County Office of the Medical Examiner. She is a Fellow of the American Academy of Forensic Sciences, Member of the California Dental Hygienists' Association, American Society of Forensic Odontology, and American Academy for Oral Systemic Health.  She lectures internationally on the topics of Oral Pathology, Forensic Odontology, Oral-Systemic Inflammatory Disease, Laser-assisted Periodontal Therapies and the Dental Management of Medically Complex Patients.
Amber Riley has not received financial consideration or support from any manufacturer, supplier, or retailer of dental instruments or materials for her presentations at the Buffalo Niagara Dental Meeting.