This course is supported, in part, by an educational grant from Lenkbar LLC. 
Thursday, October 3, 2019
8:45am-11:45am (3 CE Hrs)
Room 106-B
Speaker: Robert E. Marx, DDS
Robert J. Genco Distinguished Speaker Series
This course is recommended for Dentists.
The risk and actual development of exposed necrotic bone in the jaws is mostly caused by bisphosphonates and RANK Ligand inhibitors. It is a condition that every dentist faces today. It can occur in patients treated for osteoporosis or in cancer patients. Prevention in both groups can be achieved with standard preventative dentistry techniques and in many cases the use of drug holidays. Treatment can be palliative controlling infection and pain, or curative using appropriate drug holidays and judicious bone removal surgery.
Course Objectives:
Recognizing Alendronate (Fosamax) and denosumab (Prolia) are the highest risks for DIONJ in the osteoporotic patient.
Zoledronate (Zometa) and denosumab (Xgeva) are the highest risks for DIONJ in the cancer patient.
Drug holidays are useful in all oral bisphosphonate cases and some denosumab cases.
Drug holidays are not useful in patients who have received IV bisphosphonates.
Show how prevention maintenance in a pain free state and resolution of DIONJ is achievable in most all patients.


---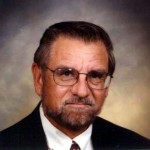 Robert E. Marx, DDS, is a Professor of Surgery and Chief of the Division of Oral and Maxillofacial Surgery at the University of Miami Miller School of Medicine, as well as Chief of Surgery at Jackson South Community Hospital in Miami. He is well known as an educator, researcher, and innovative surgeon. He has pioneered new concepts and treatments for pathologies of the oral and maxillofacial area, as well as new techniques in reconstructive surgery, including stem cell therapies.
His many prestigious awards, including the Harry S. Archer Award, the William J. Giles Award, the Paul Bert Award, the Donald B. Osbon Award, and the Daniel Laskin Award, attest to his accomplishments and commitment to the field of oral and maxillofacial surgery.
His textbook "Oral and Maxillofacial Pathology:  A Rationale for Diagnosis and Treatment" has also won the American Medical Writers Associations Prestigious Book of the Year Award and his other textbooks: "Platelet Rich Plasma: Dental and Craniofacial Applications", "Tissue Engineering", "Oral and Intravenous Bisphosphonates Induced Osteonecrosis", and an "Atlas of Bone Harvesting" have been best sellers. He is also a writer of medical fiction mystery novels. His first publication "Deadly Prescription" is currently a "Best Seller" on Amazon.
Dr. Marx has a significant relationship with the following commercial organization whose product he will refer to in his presentation: Lenkbar LLC.