This course is supported, in part, by an educational grant from Colgate Oral Pharmaceuticals, Inc.
 
Thursday, October 3, 2019
Part I & II 1:30pm-4:30pm (3 CE Hrs total)
Ballroom
Speaker: Barbara J. Steinberg, DDS
Video – Meet Barbara J. Steinberg
HANDOUT – Eating Disorders
HANDOUT – Oral health and dental treatment for the pregnant patient
This course is recommended for everyone. 

EATING DISORDERS: MEDICAL, DENTAL AND ORAL HEALTH CONSIDERATIONS
Thursday, October 3, 2019
Part I 1:30pm-3:00pm
Ballroom
Eating disorders represent a complex spectrum of chronic illnesses, with medical and psychologic complications that lead to the second highest mortality of all psychiatric disorders. It is a problem that is an epidemic on our college campuses. Members of the dental team play an integral role in helping to identify those patients with undiagnosed eating disorders. In fact, because of oro-facial manifestations they may be the first health care providers to encounter such patients and will be instrumental in making appropriate referrals for further diagnostic work-up and treatment.
This presentation will address the psychologic, medical, dental and oral health issues associated with these disorders as well as dental management considerations.
Course Objectives:
Attendee will gain an understanding of the psychologic and medical issues associated with eating disorders.
Attendee will be able to identify oro-facial manifestations associated with eating disorders.
Attendee will learn how to address and manage the dental issues associated with eating disorders.


---
ORAL HEALTH AND DENTAL MANAGEMENT FOR THE PREGNANT PATIENT
Thursday, October 3, 2019
Part II 3:00pm-4:30pm
Ballroom
This course will present the oral manifestations that may be encountered in pregnancy. Many myths regarding dental treatment for the pregnant patient will be discussed. Emphasis will be placed on the consensus statement produced by an expert workgroup meeting convened by the Health Resources and Services Administration in collaboration with the American College of Obstetricians and Gynecologists and the American Dental Association, which was coordinated by the National Maternal and Child Oral Health Resource Center.
Course Objectives:
To recognize the oral manifestations that may be associated with pregnancy.
Dental treatment considerations as per the new national consensus statement endorsed by the ADA and ACOG.
The common medications prescribed by dental practitioners and their safety in pregnancy and breastfeeding as well as the impact of smoking, alcohol, and marijuana consumption.


---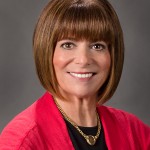 Barbara J. Steinberg, DDS, received her DDS from the University of Maryland School of Dentistry and completed a residency at the Medical College of Pennsylvania. She is a Clinical Professor of Surgery at Drexel University College of Medicine, as well as an Adjunct Associate Professor of Oral Medicine at the University of Pennsylvania School of Dental Medicine. She is a Diplomate of the American Board of Oral Medicine.
Dr. Steinberg specializes in the treatment of medically complex patients. She is a nationally and internationally, invited lecturer in the area of dental treatment of the medically compromised patient and women's health, and has authored numerous articles and contributed to major textbooks on these subjects.
For fifteen years, Dr. Steinberg has been named by Dentistry Today: "One of the Top Clinicians in Continuing Education". Dr. Steinberg is a former spokesperson for the American Dental Association on Women's Oral Health Issues and has had numerous television appearances, including Good Morning America. She represented the American Dental Association at a congressional briefing on Women's Oral Health Issues and presently serves on the Health, Nutrition and Fitness Board of Women's Day Magazine.
Dr. Steinberg (or an immediate family member) has a significant relationship with the following commercial organizations whose products she may refer to in this presentation: Philips Sonicare and Colgate.