Friday, October 4, 2019
9:00am-12:00pm (3 CE Hrs)
Room 106-A
Speaker: Van B. Haywood, DMD
Video – Meet Van Haywood
This course is recommended for Dentists.
HANDOUT – OCCLUSAL DISEASE

Occlusal disease is one of the three main challenges to maintaining a healthy dentition, in addition to caries and periodontal disease. Recognizing the signs of occlusal trauma on teeth and restorations allows the dentist to minimize the effects and avoid restoration failures. The examination evaluates the dynamic and static components of the mouth, as well as the joint. Treatment can consist of an occlusal adjustment of the teeth, or a bruxism splint to protect both the teeth and restorative care. Selection of the proper articulator is predicated on the occlusal and esthetic status of the patient.
Course Objectives:
Identify signs of occlusal disease on teeth and restorations, and determine appropriate treatment possibilities.
Conduct a systematic occlusal examination of a patient to determine the health or dysfunction of their masticatory system.
Determine a predictable simple method for mounting casts and fabricating a maxillary occlusal bruxism splint.
Determine how the knowledge from the clinic examination allows the selection of the proper articulation for restorative treatment.
---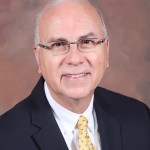 Van B. Haywood, DMD, is a Professor in the Department of Restorative Sciences, Dental College of Georgia at Augusta University. A 1974 alumni of the Medical College of Georgia School of Dentistry, he was in private practice 7 years in Augusta, Georgia and taught at the University of North Carolina School of Dentistry in Chapel Hill, NC in Operative and Prosthodontics for 12 years before coming to Augusta University in 1993. While he is most known for his contributions to tray bleaching, he teaches in the Fixed Prosthodontics courses, the Occlusion course and the Esthetics course, as well as in sophomore and junior student clinics.
Dr. Haywood is not associated with, employed by, nor consults for, any manufacturer, supplier, or retailer of dental instruments or materials.