Wednesday, September 26, 2018
4:00pm-5:30pm
Ballroom
Speaker: Felicia J. Jones
This course is recommended for everyone.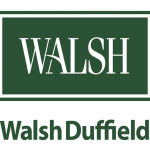 New York legislators have passed a number of initiatives in the wake of the #MeToo movement and widespread allegations of sexual harassment in the workplace—including a law requiring employers to provide sexual-harassment training to all workers.
By October 9, 2018, New York employers must implement annual sexual-harassment training. The training must provide:
An explanation of sexual harassment and specific examples of inappropriate conduct.
Detailed information concerning federal, state and local laws and the remedies available to victims of harassment.
An explanation of employees' external rights of redress and the available administrative and judicial forums for bringing complaints.
Walsh Duffield will be offering this training for everyone at the Buffalo Niagara Dental Meeting on Wednesday, September 26, 2018 FREE of charge! Bring your entire staff and satisfy the requirement for this mandated training.
Felicia J. Jones, Organizational Development Manager of Walsh Duffield Companies, Inc.