Wednesday, September 26, 2018
4:00pm-5:30pm
Ballroom
Speaker: Felicia J. Jones
THIS PRESENTATION DOES NOT MEET THE NYS REQUIREMENTS AT THIS TIME.
This course is recommended for everyone.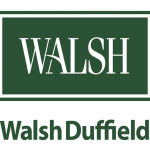 New York State's New Sexual Harassment Laws:
Beginning in October 2018, all New York State Employers are required to provide sexual harassment prevention training to their employees on an annual basis, that meet or exceeds the law's minimum standards. All employees need to be trained by January 1, 2019 and new employees must receive the training within 30 calendar days of the start of their employment.
The Department of Labor in consultation with the Division of Human Rights has established this model training for employers to use. During this presentation we will review employer requirements; along with a preview of the model harassment policy and training program developed by the Department of Labor.  The overview will include information you need to know as an employer, your rights and where you can find support as an employee, along with FAQ's.  Please note:  This session is informative in nature and will not satisfy the training required by NYS. 
NEW TRAINING SESSIONS WILL BE HELD:
BUFFALO
October 16 and November 8  at 4pm– Walsh Duffield, 801 Main Street Buffalo, NY 14203.
ROCHESTER
October 17 and November 7 at 4pm – Walsh Duffield ' 155 Culver Road #200, Rochester, NY 14620.
THIS PRESENTATION DOES NOT MEET THE REQUIREMENTS.
Felicia J. Jones, Organizational Development Manager of Walsh Duffield Companies, Inc.