Thursday, October 5, 2017
9:00am-11:00am (2 CE hrs)
Hands-on Area
Speakers: Dr. Michael Smilanich
This course is recommended for dentists.
Contemporary Anesthesia Techniques
This course is supported, in part, by an educational grant from St. Renatus, LLC.
9:00am-10:30am
There are exciting changes that are emerging in the delivery of local anesthesia for the profession of dentistry, as well as ENT, and anesthesiology clinicians.  Dr. Michael Smilanich will present a delivery system that is needle-free, extra-oral, regional, and FDA-approved for safety and efficacy in the maxillary arch.
Course Objectives: 
Review of anatomy in the zone of delivery (respiratory region of nasal cavity)
Review and candid comparison of existing techniques
Introduction to nasal delivery of local anesthesia
Safety information of drug and metabolites
Efficacy of hard tissue anesthesia for restorative procedures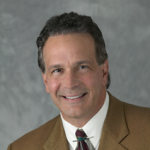 Dr. Michael Smilanich, received his DDS from the University of Minnesota in 1983 and has been involved in restorative dentistry and oral rehabilitation involving implants throughout his career.  In 1992, he became one of the first restorative doctors to be accredited by the Academy of Osseointegration, and over the last 30 years, has successfully treated thousands of implant cases in his private practice.  Dr. Smilanich maintains a private practice in Hopkins Minnesota.
Dr. Smilanich or an immediate family member, has a significant relationship with the following commercial organization whose products she will refer to in this presentation: St. Renatus, LLC.