Thursday, October 5, 2017
10:00am-12:00pm (2 CE hrs)
Hands-on Area
Speaker: Dr. M. Khalid Khawar
This course is recommended for dentists.
Xerostomia (Dry Mouth) 
This course is supported, in part, by an educational grant from You First Services.
10:00am-12:00pm
Course Objectives:
Anatomy of salivary glands, physiology and functions of saliva
Xerostomia definition, epidemiology and Causes
Discussion of xerostomia and age
Implications of xerostomia in various oral conditions
Review of investigations in xerostomia
Current management guidelines for xerostomia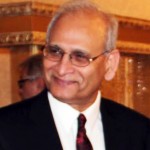 Dr. M. Khalid Khawar received his medical degree from the University of the Punjab, Lahore, Pakistan in 1977.  In 2007, Dr. Khawar completed a Fellowship in the Department of Nuclear Medicine at the University at Buffalo, Buffalo, NY.  His MRCP was completed from the Royal College of Physicians, United Kingdom in 1987.  He received his FRCP, Fellow Specialization Certificate in Internal Medicine from the Royal College of Physicians and Surgeons of Canada in 1993 and his FRCP from the Royal College of Physicians of London, United Kingdom in 2003.  In addition, Dr. Khawar is DABNM Certified from the American Board of Nuclear Medicine in 2008.  Dr. Khawar is in private practice in Internal Medicine and an attending Physician at the Niagara Falls Memorial Medical Center, Niagara Falls, NY.  Prior clinical training included residency in Internal Medicine at McMaster University Medical Center, Hamilton, Ontario and Attending Physician in the Department of Medicine and Gerontology at the Royal University Hospital, Saskatoon, SK, Canada.