This course is supported, in part, by an educational grant from Citizens Bank.
Thursday, October 3, 2019
1:00pm – 4:00pm (*3 CE Hrs)
Room 103
Speaker: Ben Loya, Vice President of Student Lending at Citizens Bank
This course is recommended for dentists, practice owners, management and anyone with student loan debt.
Tackling student debt and leveraging unique benefits as a hiring and retention tool for top talent.
Student Loan debt is $1.4+ Trillion and impacting 44 million+ Americans. The average dentist graduates with $261,000 in loan debt. Are your colleagues facing financial road blocks? What's the solution?
Course Objectives:
Consolidating or refinancing federal and private loans
Choosing a refinance institution
Gaining a competitive edge with student loan benefits through:

Financial Wellness
Refinancing
Employee Student Loan Contribution Programs

Industry trends such as loan forgiveness and tax bills.
---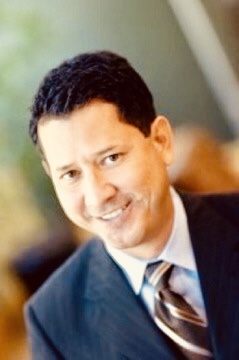 Ben Loya, Vice President of Student Lending, Citizens Bank. Ben has over 25 years of experience in Higher Education Financing, serving in both Regional and National Roles.  He has held several positions throughout the country in Banking, Student Lending, and Education.  Throughout the course of his career, Ben has delivered financial workshops and seminars on various student loan topics to major corporations, colleges and universities. He has held several leadership positions in the Student Loan Industry, has been active in Community-Based Organizations, and served as an elected School Board Member.   Ben is a graduate of Arizona State University where he received a B.S. in Communications and Marketing; and a graduate of Baruch College where he was a National Urban Fellow and received a Master of Public Administration.

MBen Loya is not associated with, employed by, nor consults for, any manufacturer, supplier, or retailer of dental instruments or materials.
*This course may not satisfy mandatory NY State continuing dental education requirements.