This course is supported by an educational grant from Citizens Bank.
Friday, October 6, 2017
9:00am-12:00pm (3 CE hrs*)
Room 103
Speaker: Mr. Ben Loya
This course is recommended for dental students.
When school ends, the next chapter begins.  If you borrowed federal and/or private student loans, you may be able to combine one or more loans into a single low-interest rate student loan, resulting in the possibility of significant monthly savings.  Why refinance?
Course Objectives:
Potentially lower monthly loan payments and lower interest rate
One convenient monthly payment for all student loans, including both federal and private loans
The option to refinance a variable interest rate into a fixed interest rate loan
Retain the tax benefits of a student loan
Loan forgiveness protection in the case of student death or permanent disability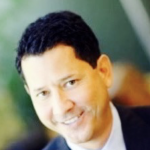 Mr. Ben Loya  is a Vice President with the Student Lending group at Citizens Bank.  Ben has an extensive career in education finance, having worked in the banking, student loan guarantee agency, and student loan secondary market sectors.  Ben was Director of Communications for the Coalition for Student Loan reform in Washington DC, served as an elected School Board Member, and was a National Urban Fellow.  His current role with Citizens Bank is to work with colleges and universities, as well as the bank's extensive retail network to help educate students and families on the various financing options available.
Mr. Loya, (or an immediate family member), has a significant relationship with the following commercial organization whose product(s) she will refer to in this presentation: Citizens Bank.
*This course may not satisfy mandatory NY State continuing dental education requirements.