Friday, October 4, 2019
1:30pm-4:30pm (3 CE Hrs)
Ballroom
Speaker: Tieraona Low Dog, MD
This course is recommended for everyone.

Everything we do and every choice we make can have a positive and profound impact on our health and well-being. Today chronic illness afflicts more than 50 percent of Americans, despite widespread availability of pharmaceutical medications and state-of-the-art medical technology. Overwhelming evidence tells us that much of this illness has more to do with lifestyles than anything else. This means the road to vitality and health is within everyone's own power. From wholesome food, herbal medicines, movement to meditation, interaction with nature, and social connectedness, Dr. Low Dog draws a virtual road map to well-being that is both sensible and inspiring for you and your patients.
Course Objectives:
Understand the effects of chronic stress on work performance and risk for depression, anxiety, heart disease and other diseases.
Describe how meditation, physical activity, rest, music, and other lifestyle factors can positively impact physical and emotional health.
Identify strategies for reducing fatigue, improving sleep and increasing emotional well-being.
Describe three ways to improve nutrition.


---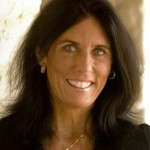 Tieraona Low Dog, MD, is a physician, author and educator. She practiced herbal medicine, midwifery, massage therapy and martial arts before earning her medical degree from the University of New Mexico School of Medicine.
Dr. Low Dog is one of the foremost experts in the United States on the safe and appropriate use of botanical remedies and dietary supplements. She has overseen the evaluation panel for supplement/botanical safety at the United States Pharmacopeia, including joint reviews with the Department of Defense, for the past twenty years. A prolific scholar, Dr. Low Dog has published 54 research articles in medical/science journals and has written 24 chapters for medical textbooks. She has been honored with many awards from academia, public health and industry throughout her 40-year career.
Dr. Low Dog brings an incredible wealth of knowledge and experience to all that she does, but it is her rare ability to take complex scientific and medical information and make it highly accessible to the everyday person. With her warm and down-to-earth style, she has been invited to speak at more than 600 conferences with her message of healthy nutrition, sensible dietary supplement use, integrative medicine, compassionate care and deep ecology. She has authored five books, including four with National Geographic: Fortify Your Life, Healthy at Home, Life is your Best Medicine and Guide to Medicinal Herbs.
Dr. Low Dog lives on a small ranch in the beautiful mountains outside of Santa Fe, New Mexico, where she grows more than 40 medicinal herbs in addition to her vegetable garden. She spends her free time hiking with her husband and beloved shepherds, riding horses and lovingly tending to the chickens.
Dr. Low Dog is not associated with, employed by, nor consults for, any manufacturer, supplier, or retailer of dental instruments or materials.