This course is supported, in part,  by educational grants from GC America, Ultradent Products, Inc. and 3M.
Thurs, Nov. 4, 2021
8:45am-11:45am (3 CE hrs)
Room 106-B 
Speaker: Marc J. Geissberger, DDS
Recommended for: Everyone

As a dentist, personal trainer and fitness nutrition specialist, Dr. Geissberger brings a unique perspective to the subjects of caries, diet and the oral environment. Through this enlightening program, Dr. Geissberger will discuss various disease conditions that plague the entire dental population, and identify several at risk populations. The importance of oral pH will be discussed and strategies for altering an unfavorable oral environment will be outlined. Additionally, the dental team will learn progressive strategies to help their patients achieve oral balance and curb their disease processes. Nutrition and diet control will be discussed extensively.
Course Objectives:
Understand the difference between a balanced oral environment and one that is susceptible to disease
Develop strategies which can be implemented in practice to help patients achieve oral balance
Develop a program for caries eradication that can be easily implemented into private practice
Develop strategies to begin discussing the oral implications of poor eating strategies and provide some tips
Learn which materials should be used how to properly restore dentitions plagued with the effects of erosion, abrasion, GERD and bulimia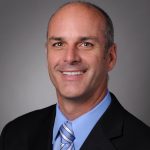 Marc J. Geissberger, DDS, was born in San Francisco and raised in Marin County. After completing his Bachelors of Science degree in Biology from Saint Mary's College in Moraga, California, he attended the University of the Pacific, School of Dentistry, earning a Doctor of Dental Surgery degree in 1991.
Dr. Geissberger has practiced in Marin since 1991. He splits his time equally between his private practice and educating practicing dentists. He is an Adjunct Clinical Professor in the Department of Preventive and Restorative Dentistry and served as the Chair of the Department of Integrated Reconstructive Dental Sciences at the University of the Pacific, School of Dentistry for 15 years. Dr. Geissberger has been awarded fellowship in the International College of Dentists, American College of Dentists, and the Pierre Fauchard Academy. He has won several teaching awards and completed a fellowship with the American Dental Education Association's Leadership Institute. He has served as the President, President-Elect and Vice President of both the Supreme Chapter of Omicron Kappa Upsilon and University of the Pacific's Alumni Association. Dr Geissberger teaches many continuing education courses and sits on the board of Catapult Education. He has presented 350 lectures and hands-on workshops to colleagues in the United States, Canada, Australia, New Zealand, China, Peru and Taiwan. He has co-authored and published numerous scientific papers and a textbook entitled Esthetic Dentistry in Clinical Practice for Wiley-Blackwell. Additionally, he is a Certified Personal Trainer and Fitness Nutrition Specialist through the National Academy of Sports Medicine.
Dr. Geissberger (or an immediate family member), has a significant relationship with the following commercial organizations whose products he will refer to in his presentation:  GC America, Ultradent Products, Inc. and 3M.