This course is supported, in part, by an educational grant from Ivoclar Vivadent, Inc.
Fri., Oct. 30, 2020
1:30pm-4:30pm (3 CE hrs)
Ballroom
Speaker: Michael C. DiTolla, DDS, FAGD
Recommended for: Dentists, Dental Assistants and Lab Technicians
Tooth preparation with adequate reduction in the proper areas has more to do with producing esthetic anterior restorations than selecting the correct shade. Techniques will be presented to ensure that dentists give their laboratory technicians the best chance to fabricate a beautiful restoration.
Course Objectives:
Learn to select specific burs based on the chosen restorative material to ensure adequate reduction where needed
Understand where under-reduction of tooth preparations leads to anterior restorations that are clearly fake
See why a high-torque handpiece run at super slow speeds give you the smoothest prep margins, leadingto more closed restorative margins
Learn to use a logical, scientific shade guide to help ensure highly acceptable esthetic results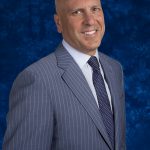 Michael C. DiTolla, DDS, FAGD, is a 1988 graduate of University of the Pacific School of Dentistry. Dr. DiTolla was awarded his Fellowship in the AGD in 1995. Mike was in private practice for 15 years before becoming Director of Clinical Education for Glidewell Labs for the next 15 years, giving him an intimate knowledge of American dentists' crown and bridge habits.  From 2006 to 2009, he led the clinical team that developed and brought BruxZir Solid Zirconia to market.  In 2011, he received the "Most Effective Dentist Educator" award in a nationwide survey of dentists. In 2015, he became the Director of Clinical Affairs for Sirona, and in 2017, he became the VP of Clinical Affairs for AEGIS Communications. He has given over 1,000 lectures to dentists worldwide, and his online videos have been viewed more than 15 million views by dentists worldwide.
Dr. DiTolla is not associated with, employed by, nor consults for any manufacturer, supplier, or retailer of dental instruments or materials.