This course is supported, in part, by an educational grant from Ivoclar Vivadent, Inc.
Fri., Nov. 5, 2021
9:00am-12:00pm (3 CE hrs)
Ballroom
Speaker: Michael C. DiTolla, DDS, FAGD
Recommended for: Dentists, Dental Assistants and Lab Technicians
PFM's now make up only 10% of the crowns fabricated by the largest dental lab in the U.S., having been largely replaced by solid zirconia and lithium disilicate. These monolithic restorations are high-strength and cementable.  All ceramic restorations behave differently than traditional restorations, and this session focuses on how to prepare, adjust, de-contaminate, cement/bond, and cut off these new restorations when necessary. Perhaps most impressively, the fracture rates for these monolithic restorations are second only to cast gold.
Course Objectives:
Become familiar with the strengths and weaknesses of monolithic and bi-layered restorations, including indications, contraindications and prep design
Learn the different types of zirconia oxide restorations and their indications, and why polished zirconia is preferable to glazed zirconia
Understand why leaving temporary crowns in for 2 weeks leads to frequent fit issues, and how 3-day crowns eliminate these issues
Be prepared to de-contaminate these restorations, select the correct primers, and determine the most appropriate cement
Learn how to adjust contacts and occlusion, learn the safest way to cut off these restorations, and be familiar with the specialty burs and polishers for these restorations
Understand which monolithic materials are more appropriate as a veneer material and understand the relationship between flexural strength and esthetics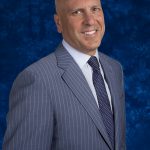 Michael C. DiTolla, DDS, FAGD, is a 1988 graduate of University of the Pacific School of Dentistry. Dr. DiTolla was awarded his Fellowship in the AGD in 1995. Mike was in private practice for 15 years before becoming Director of Clinical Education for Glidewell Labs for the next 15 years, giving him an intimate knowledge of American dentists' crown and bridge habits.  From 2006 to 2009, he led the clinical team that developed and brought BruxZir Solid Zirconia to market.  In 2011, he received the "Most Effective Dentist Educator" award in a nationwide survey of dentists. In 2015, he became the Director of Clinical Affairs for Sirona, and in 2017, he became the VP of Clinical Affairs for AEGIS Communications. He has given over 1,000 lectures to dentists worldwide, and his online videos have been viewed more than 15 million views by dentists worldwide.
Dr. DiTolla is not associated with, employed by, nor consults for any manufacturer, supplier, or retailer of dental instruments or materials.