This course is supported by an educational grant from Dentsply Sirona.
Thurs. Nov. 4, 2021
9:00am-12:00pm (3 CE hrs)
Room 101-A 
Speaker: Paul Bylis, DDS
Recommended for:  Everyone
Close to 50% of all composite restorations placed are Class II.  The challenge to consistently place a Class II resin with excellent contacts and no sensitivity is critical to any restorative practice.  These restorations should not be tedious or time consuming. Posterior Class II techniques to achieve simple, lifelike, long lasting restorations with minimal adjustment will be presented.  Those attending the hands-on portion will be able to immediately incorporate these new skills into their everyday practice.
Course Objectives:
Learn to eliminate sensitivity.
Learn how to quickly and predictably seal a Class II box.
Learn some simple Class II direct resin techniques to consistently get a perfect contact.
Learn Class II skills to practically eliminate stressful "occlusal adjustments".
Learn techniques to efficiently sculpt beautiful anatomy into a posterior composite.
Learn how to internally market your practice with direct Posterior Composite Artistry!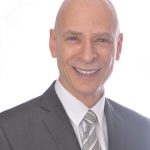 Paul Bylis, DDS received his undergraduate degree from Brooklyn College of Pharmacy. He graduated from Georgetown University School of Dentistry and then completed a general practice residency with the Veterans Administration in Washington, D.C. He has been in private practice in Anne Arundel County, Maryland since 1987. The focus of his practice is on comprehensive care with a strong emphasis on cosmetics.
Dr. Bylis serves as clinical instructor in the Advanced General Dentistry Residency at the University of Maryland School of Dentistry. He frequently lectures for Dentsply Sirona on cosmetic and restorative techniques. Dr. Bylis has also instructed at the prestigious Nash Institute for Dental Learning along with Dr. Ross Nash. The courses there included hands-on training in Esthetic Dentistry and Full Mouth Rehabilitation. Dr. Bylis speaks internationally for TAG Dental on Guided Bone Regeneration techniques and TAG's guided implant system.
Dr. Bylis has been published in Dentistry Today and Inside Dentistry on topics including Anterior Composite Artistry, Implant Dentistry and Dentsply Sirona's new Digit Power Dispenser.
Dr. Bylis (or an immediate family member), has a significant relationship with the following commercial organizations whose products he will refer to in his presentation: Dentsply Sirona