This course is supported, in part,  by educational grants from Bisco and Ultradent Products, Inc.
Fri., Nov. 5, 2021
8:30am-11:30am (3 CE hrs)
Room 101-C
Speaker: Todd C. Snyder, DDS, FAACD
Recommended for: Everyone
Learn how to quickly place zirconia restorations in challenging circumstances that can allow for dramatic results.  Tips on how to clean and manage zirconia restorations to eliminate confusion and get the best possible longevity for your patients will be discussed.  This program is designed to give tips to simplify the indirect restoration process, from preparations, impressions, bite registrations, temporaries and occlusion.  We will also discuss clinical dental photography techniques to get the entire office on board with creating opportunities for patients to say YES to treatment, along with shade matching to simplify your lab cases and create better looking restorations on the first attempt.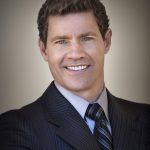 Todd C. Snyder, DDS, FAACD, ASDA, FIADFE, ABAD, graduated from the UCLA School of Dentistry and the F.A.C.E. institute. He created/co-directed the first two-year graduate program in Aesthetic & Cosmetic Dentistry.   He is an Accredited Fellow of the American Academy of Cosmetic Dentistry, a Diplomat of the American Board of Aesthetic Dentistry and a member of Catapult Education.  He is an international author, lecturer and consultant to dental companies.  Dr. Snyder owns two software companies, a marketing company and an online dental training program called LEGIONpride.com. Dr. Snyder is also a professional race car driver and entrepreneur.  He practices Cosmetic and Restorative Dentistry in Laguna Niguel, CA.
Dr. Snyder is not associated with, employed by, nor consults for any manufacturer, supplier, or retailer of dental instruments or materials.