This course is supported, in part,  by educational grants from Bisco and Ultradent Products, Inc.
Fri., Nov. 5, 2021
1:00pm-4:00pm (3 CE hrs)
Room 101-C
Speaker: Todd C. Snyder, DDS, FAACD
Recommended for: Everyone
Running a dental office is not as easy as it once was.  The competition is heightened in many ways.  To do well a dental office has to be run more efficiently and effectively in order to continue to stay ahead of the competition.  The ability to implement various software tools to lower overhead, improve performance, efficiency and income is the core of this program.  Learn about some of the most recent tools, software and technology to help propel your office forward, increasing the number of new patients contacting your office, increase staff productivity and accountability, improve on key performance indicators and grow your practice to higher profit levels than ever before.
Course Objectives:
Technology that makes life easier for you, your staff and the patients
Photography tools and techniques to get the entire office on board with creating opportunities for patients to say yes
Shade matching to simplify your lab cases
Products that provide a true benefit to the patient and provide a return on your investment
Learn how to implement new tools in marketing to create a compelling social media program that drives more new patients to your practice!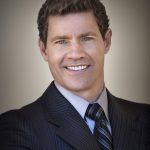 Todd C. Snyder, DDS, FAACD, ASDA, FIADFE, ABAD, graduated from the UCLA School of Dentistry and the F.A.C.E. institute. He created/co-directed the first two-year graduate program in Aesthetic & Cosmetic Dentistry.   He is an Accredited Fellow of the American Academy of Cosmetic Dentistry, a Diplomat of the American Board of Aesthetic Dentistry and a member of Catapult Education.  He is an international author, lecturer and consultant to dental companies.  Dr. Snyder owns two software companies, a marketing company and an online dental training program called LEGIONpride.com. Dr. Snyder is also a professional race car driver and entrepreneur.  He practices Cosmetic and Restorative Dentistry in Laguna Niguel, CA.
Dr. Snyder is not associated with, employed by, nor consults for any manufacturer, supplier, or retailer of dental instruments or materials.