Wed., Nov. 3, 2021
3:30pm-5:30pm (2 CE hrs)*
Room 101-B
Speaker: Michael Nazareth, MD, PhD
Recommended for: Everyone
Dental professionals are in a unique position to identify and diagnose many dermatologic issues.  This talk will review the major types of skin cancer and their current management strategies, as many cases occur on the head/neck and can be diagnosed at early stages by dentists.  There will also be attention paid to skin conditions that have important oral findings.  This talk is designed to foster optimal co-management of patients between dentists and dermatologists.
Course Objectives:
Gain an understanding of common dermatologic conditions and treatments, many of which can be noticed by dentists
Recognize the three major types of skin cancer and current management of them
Understand skin conditions that can have oral findings
Optimize co-management of patients between dentists and dermatologists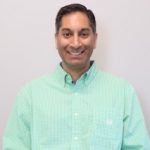 Michael Nazareth, MD, PhD, is President of WNY Dermatology and a board-certified dermatologist. He was born and raised in Buffalo and attended St. Joe's Collegiate Institute for High School. He earned a BS in biology at Canisius College and then went on to UB, where he earned dual MD and PhD degrees. He then completed a dermatology residency at UB, during which time he trained at Roswell Park Comprehensive Cancer Center, Women and Children's Hospital of Buffalo, Buffalo General Medical Center and the Veterans Administration Hospital. He was chief resident in the final year of his residency training. Dr. Nazareth is a member of the American Academy of Dermatology, the Society for Pediatric Dermatology, the American Society for Dermatologic Surgery, the American Medical Association and the Medical Society of the State of New York.
Dr. Nazareth (or an immediate family member), has a significant relationship with the following commercial organizations whose products he will refer to in his presentation: Abbvie, Pfizer, Sanofi/Regeneron and Amgen.
*This course may not satisfy mandatory NY State continuing dental education requirements.