Alumni Speaker Series
Fri., Nov. 5, 2021
8:30am-11:30am (3 CE Hrs)
Room 101-A
Speaker: Joseph T. DeLuca, DDS '07
Recommended for: Assistants and Hygienists
As health care providers, proper diagnosis is key to deliver to appropriate treatment for a patient. This diagnosis is often impossible without the proper diagnostic images. In many dental offices, the task of taking the radiographs is delegated to the assistant or hygienist. It is imperative the team members know how to take proper radiographs, which it not always a given for newly hired or trained assistants. In addition, knowing why an image is ordered can be just as important to knowing how to take the image. In this course, we will start with oral and dental anatomy in order to understand the why, and eventually work our way to learning how to take perfect clinical diagnostic images on all patient types.
Course Objectives:
Identify the relationship between external and internal anatomy with respects to radiology
Identify the principles of accurate image projection
Identify and describe proper intraoral radiographic techniques
Develop patient management strategies in an effort to avoid errors
Identify and correct radiographic image errors
Feel comfortable taking radiographs on pediatric patients, gaggers, and 3rd molars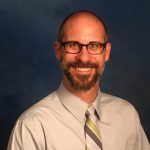 Joseph T. DeLuca, DDS '07, graduated from the University at Buffalo School of Dental Medicine and completed his residency at Roswell Park Cancer Institute in 2008. After 9 years in private practice in a suburb of Buffalo, NY, he accepted a full-time position as a Clinical Assistant Professor at the University at Buffalo School of Dental Medicine. His research includes using 3D imaging to study the comparative anatomy of contralateral teeth and the effectiveness of 3D imaging as an educational tool in pre-doctoral dental studies. He is the current director of Dental Anatomy at the school and teaches a variety of pre-clinical and clinical courses including serving as the Director of the Pre-clinical Simulation Center.
Dr. DeLuca is not associated with, employed by, nor consults for, any manufacturer, supplier, or retailer of dental instruments or materials.