Friday, October 4, 2019
9:00am-12:00pm (3 CE Hrs)
Ballroom
Speaker: Tieraona Low Dog, MD
This course is recommended for everyone.
Data shows that more than 100 million Americans suffer from chronic pain: more than those with heart disease, cancer and diabetes combined. While opioids are powerful allies in the management of pain, the risk of addiction, depression, central hypogonadism, sleep-disordered breathing, infections, cognitive impairment, falls, non-vertebral fractures and mortality are increased in populations taking these medications long-term. Clinicians should be aware of the evidence of efficacy and safety for the use of complementary and integrative approaches to the management of pain, including an understanding of which conditions might be most amenable to these interventions.
Course Objectives:
Participants will be able to discuss the pros and cons of prescription drugs used for pain management.
Participants will be able to describe the benefits and risks for using over-the-counter analgesic medications.
Participants will be able to describe the evidence and risk for dietary supplements commonly used by patients for pain management.
Participants will be able to describe three strategies to enhance the patient experience using non-pharmacologic pain management solutions.
---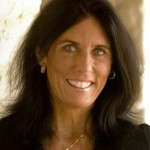 Tieraona Low Dog, MD, is a physician, author and educator. She practiced herbal medicine, midwifery, massage therapy and martial arts before earning her medical degree from the University of New Mexico School of Medicine
Dr. Low Dog is one of the foremost experts in the United States on the safe and appropriate use of botanical remedies and dietary supplements. She has overseen the evaluation panel for supplement/botanical safety at the United States Pharmacopeia, including joint reviews with the Department of Defense, for the past twenty years. A prolific scholar, Dr. Low Dog has published 54 research articles in medical/science journals and has written 24 chapters for medical textbooks. She has been honored with many awards from academia, public health and industry throughout her 40-year career.
Dr. Low Dog brings an incredible wealth of knowledge and experience to all that she does, but it is her rare ability to take complex scientific and medical information and make it highly accessible to the everyday person. With her warm and down-to-earth style, she has been invited to speak at more than 600 conferences with her message of healthy nutrition, sensible dietary supplement use, integrative medicine, compassionate care and deep ecology. She has authored five books, including four with National Geographic: Fortify Your Life, Healthy at Home, Life is your Best Medicine and Guide to Medicinal Herbs.
Dr. Low Dog lives on a small ranch in the beautiful mountains outside of Santa Fe, New Mexico, where she grows more than 40 medicinal herbs in addition to her vegetable garden. She spends her free time hiking with her husband and beloved shepherds, riding horses and lovingly tending to the chickens.
Dr. Low Dog is not associated with, employed by, nor consults for, any manufacturer, supplier, or retailer of dental instruments or materials.