Wednesday, October 2, 2019  
2:30pm-5:30pm (3 CE Hrs)
Room 101-D
Speaker: Frank C. Barnashuk, DDS '80
Alumni Speaker Series
$45 additional registration fee required
This course is recommended for Dentists, Hygienists and Assistants.
Both patients and dental health care personnel can be exposed to pathogens and safety hazards in the dental working environment. Contact with blood, secretions, contaminated equipment and chemical and other physical hazards occur routinely. Following proper procedures can prevent the transmission of infections and occurrence of injuries in our daily working environment. Completion of the course enables you to obtain the NY State four year training certificate required of all NY dentists and hygienists.
Course Objectives:
OSHA standards (BB Pathogens/HAZCOM)
Core elements of NY State required training in infection control
CDC guidelines including blood-borne pathogens and dental unit waterline management
---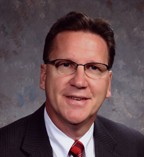 Frank C. Barnashuk, DDS '80 is a 1980 graduate of the University at Buffalo School of Dental Medicine who received his GPR Certificate from the Buffalo General Hospital in 1981. He is Clinical Assistant Professor in the Department of Restorative Dentistry at the UB School of Dental Medicine where he serves as Director of the AEGD (Advanced Education in General Dentistry) Residency Program.  Dr. Barnashuk is certified by the NY State Department of Education to teach dental infection control.  He is an active member of organized dentistry who currently is a trustee of the New York State Dental Association, ADA Alternate delegate, and is a member —and former chair, of the ADA Council on Members Insurance and Retirement Programs.
Dr. Barnashuk is not associated with, employed by, nor consults for, any manufacturer, supplier or retailer of dental instruments or materials.