This course is supported, in part, by an educational grant from Lenkbar LLC.
Thursday, October 3, 2019
1:15pm-4:15pm (3 CE Hrs)
Room 106-B
Speaker: Robert E. Marx, DDS
Robert J. Genco Distinguished Speaker Series
This course is recommended for Dentists.
The straight forward access to mesenchymal stem cells and osteoprogenitor cells today is used in combination with rhBMP-2/ACS and cancellous allogeneic bone to regenerate bone in small or large defects in the jaws. Its use in ridge augmentation, sinus augmentation, large cystic defects, cleft palate, and continuity defects eliminates the need for autogenous bone, and provides superior results in a cost-saving manner.
Course Objectives:
Learn about the three sources of mesenchymal stem cells/osteoprogenitor cells available to dentists today.
Understand that rhBMP-2/ACS is the signal that drives bone formation.
In-Situ Tissue Engineered (ISTE) bone is normal viable cancellous bone capable of dental implant osseointegration.
How the regeneration of ISTE bone requires completing the classic tissue engineering triangle of cells–matrix-signal.


---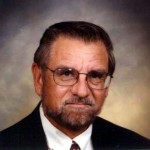 Robert E. Marx, DDS, is a Professor of Surgery and Chief of the Division of Oral and Maxillofacial Surgery at the University of Miami Miller School of Medicine, as well as Chief of Surgery at Jackson South Community Hospital in Miami. He is well known as an educator, researcher, and innovative surgeon. He has pioneered new concepts and treatments for pathologies of the oral and maxillofacial area, as well as new techniques in reconstructive surgery, including stem cell therapies.
His many prestigious awards, including the Harry S. Archer Award, the William J. Giles Award, the Paul Bert Award, the Donald B. Osbon Award, and the Daniel Laskin Award, attest to his accomplishments and commitment to the field of oral and maxillofacial surgery.
His textbook "Oral and Maxillofacial Pathology:  A Rationale for Diagnosis and Treatment" has also won the American Medical Writers Associations Prestigious Book of the Year Award and his other textbooks: "Platelet Rich Plasma: Dental and Craniofacial Applications", "Tissue Engineering", "Oral and Intravenous Bisphosphonates Induced Osteonecrosis", and an "Atlas of Bone Harvesting" have been best sellers. He is also a writer of medical fiction mystery novels. His first publication "Deadly Prescription" is currently a "Best Seller" on Amazon.
Dr. Marx has a significant relationship with the following commercial organization whose product he will refer to in his presentation: Lenkbar LLC.