Thursday, October 5, 2017
8:30am-11:30am (3 CE hrs)
1:00pm-4:00pm (3 CE hrs)
Ballroom
Speaker: David Rice, DDS '94
Alumni Speaker Series
This course is recommended for everyone.
Video of David Rice, DDS '94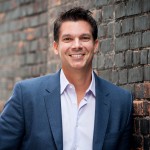 How much will your practice grow over the next 12 months?  20%…30%…more?  How would your practice and personal life change if that translated to more time for great dentistry, less time for stress mode, and more money to take home?  Join us for a power packed day where leadership, team culture and strategy unite to deliver you the leading edge game plan for your success. By the end of this one day, you will leave with all the tools necessary to:
Deliver your best dentistry in every treatment room
Schedule 120% of new patients who call
Produce over 1 million dollars as a single GP practice
Build, train and keep your dynamic dental team
Generate an extra $100,000 in hygiene
Raise case acceptance to 90%
Increase your referrals by 20% without external marketing costs
Increase hourly production for every provider
Virtually eliminate cancellations and no shows
Collect over 99%
Celebrate the life you've always dreamed of
David Rice, DDS '94 founder of the nation's largest student and new dentist community, igniteDDS, Dr. David Rice travels the world speaking, writing and connecting today's top young dentists with tomorrow's most successful dental practices.  In addition to igniteDDS, Dr. Rice maintains a team-centered, restorative and implant practice in East Amherst, NY.  With 23 years of practice in the books, he has completed curriculums at the Spear Center, The Pankey Institute and the Dawson Center.