This course is supported, in part, by an educational grant from CareCredit
Friday, September 28, 2018
9:00am-12:00pm (3 CE hrs)
Room 101-B
Speaker: Colleen Huff, FAADOM
This course is recommended for dentists and office staff.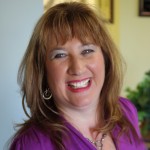 Explanation of benefits are confusing and difficult to understand. Team members are often unaware of how to interpret the explanation. I will take the mystery out of your EOB's (explanation of benefits). How we track and enter revenue is essential to the success of a practice.  Insurance Coordinators collect what the office produces and no one wants to work for free.  This seminar will clarify terms and make sure you are collecting every bit of what you produce.
Course Objectives:
Terminology
Adjustments – What do you really need to adjust?
Denials – how to appeal
Coordination of benefits – regular and non-duplication plan understanding
Interactive – review of actual EOB's with Q & A
Trends in dental insurance
Colleen Huff, FAADOM has been in the dental field for 22+ years. She has managed multi location offices as well as specialty practices for over 16 years. Colleen lectures nationally on dental insurances with a one of a kind course on the Affordable Care Act (ACA)  She is still a practicing manager today. Colleen was named Dental Products Reports- Top 25 Women in Dentistry 2017. She also works consulting with offices around the country and was most recently interviewed by Richard Madow for their audio series. She has been an active American Associaiton of Dental Office Management (AADOM) member since 2006 and is President and founder of the Buffalo/WNY AADOM Chapter. Colleen is also a member of the National Association of Dental Plans (NADP).
Ms. Huff, (or an immediate family member) have a significant relationship with the following commercial organization whose product(s) she will refer to in this presentation: CareCredit.