This course is supported, in part, by an educational grant from Premier Dental.
Thursday, September 27, 2018
8:45am-11:45am (3 CE hrs)
1:15pm-4:15pm (3 CE hrs)
Room 106-A
Speaker: Lancette VanGuilder, RDH, BS
This course is recommended for everyone.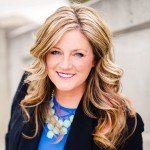 Holistic and alternative medicine trends are on the rise.  More and more people are seeking natural ways to feel better, improve their health and minimize the need for harmful chemicals and invasive procedures. The dental team has the opportunity to serve as a valuable resource for optimal oral and overall health. This course will provide background on natural healing practices, as well as, an overview of current oral and homeopathic trends and alternative medicine culture. After attending this course, the dental professional will be able to make personalized oral health recommendations based on knowledge, evidence and cultural awareness.
Course Objectives:
Understand cultural diversity and the role it plays in the dental setting
Discuss research and literature regarding alternative medicine trends
Manage discussions around current oral health and homeopathic trends
Discuss oral health considerations for homeopathic populations
Review current professional recommendations
Lancette VanGuilder, RDH, BS graduated with her dental hygiene degree from the University of South Dakota in 1995. For the two last decades, she has been actively involved in dental hygiene leadership and advocacy on the local, state and national level. She has expertise as dental hygiene faculty with public health programs, periodontics and local anesthesia. She has facilitated strategic planning, legislative efforts and leadership training for dental hygiene associations in six states on the west/pacific coast and has worked with legislators in Nevada and Washington, DC on access to care issues. Lancette is a past president of the Nevada Dental Hygienists Association and is a past recipient of the Nevada Dental Hygienist of the Year award. On the national level, she recently served for 4 years on the board of directors for the American Dental Hygienists Association (ADHA) and currently serves on the national ADHA Leadership Development Committee.
Currently, Lancette works as a clinician in private practice, in the corporate world as a professional educator, as a public health dental hygienist and is a member of the Premier Dental Professional Speaker Bureau. Lancette also launched an oral health program in rural communities in northern Nevada in 2016.  She has the opportunity to work independently and provide all dental hygiene services to underserved populations with her Public Health Endorsement. Her experience in dental hygiene education, leadership and clinical practice has enabled her to develop CE courses that are relevant for the entire dental team.
Ms. VanGuilder, (or an immediate family member) has a significant relationship with the following commercial organization whose products she will refer to in this presentation: Premier Dental.