Friday, September 28, 2018
1:15pm-4:15pm (3 CE hrs)
Room 106-A
Speaker: Anthony "Rick" Cardoza, DDS, D-ABFO
This course is recommended for everyone.
Video of Dr. Cardoza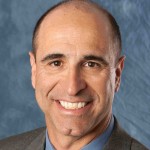 Dr. Cardoza will discuss the evolution of mass disaster management from a perspective of forensic dentistry. This course is intended to acquaint the dental community with the procedures forensic dentists utilize in identifying decedents specifically in a mass disaster such as plane crashes, wild fires, hurricanes, and terrorist events seen in both regional, national or international incidents.
Course Objectives:
Learn dentistry's potential role in a mass disaster.
Recognize the use of dental records in a mass disaster.
Understand the role of the forensic dentist in a mass fatality.
 Anthony "Rick" Cardoza, DDS, D-ABFO, began his affiliation with the San Diego County Medical Examiner in 1992 under the mentorship of Dr. Norman Sperber. Dr. Cardoza is a Diplomate of the American Board of Forensic Odontology (ABFO), a Fellow of the American Academy of Forensic Sciences (AAFS), a member of the American Society of Forensic Odontology (ASFO) and the California Society of Forensic Dentistry (CSFD). Dr. Cardoza serves as the forensic dental consultant for the Office of the Medical Examiner, County of San Diego, Office of the Coroner, County of Imperial, Office of the Coroner, County of Riverside, California Department of Justice in Sacramento, the San Diego Police Department and the San Diego County Sheriff's Department. He is also a member of the California Dental Identification Team (CalDIT) and the California Office of Emergency Services (CalOES). Dr. Cardoza maintains a busy forensic caseload due to the San Diego and Imperial Counties proximity to the Mexican border. He has performed numerous postmortem dental examinations, comparisons and identifications and most recently was involved with the identifications of victims of the Southern California wildfire disasters. Dr. Cardoza is a 1985 graduate of Northwestern University Dental School and maintains a general dental practice in Santee (San Diego County) California.
In this presentation, Dr. Cardoza does not refer to products of a commercial company with which he has a significant relationship.