This course is supported, in part, by an educational grant from Dental Canada-Instrumentation.
Friday, September 28, 2018
8:30am-11:30am (3 CE hrs)
1:00pm-4:00pm (3 CE hrs)
Room 101-D
Speaker: Lawrence (Larry) Gaum, DDS, FADSA, FICD, FADI
This course is recommended for dentists.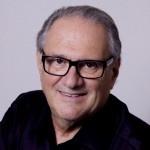 This course is designed for general dental practitioners who wish to learn additional oral surgical techniques and skills, and perform more surgery in their own offices. It is a presentation of numerous general surgical procedures that the dentist can and WILL confidently perform in the office when this seminar is completed.  The course will demonstrate techniques that have been utilized and updated successfully for over 30 years. It is important to emphasize that this seminar DOES NOT present major maxillofacial surgery such as osteotomies, fractures, condylectomies, rhinoplasties, etc. that are of no practical or clinical value to the GP.  The surgical procedures that will be taught are the "Bread and Butter" variety, allowing the participant to refine and update all of their surgical skills.
Course Objectives:
How to perform a proper examination, assessment and preparation of the patient.
Selection of proper instruments to perform the various procedures.
Surgical removal of Impacted 3rd molars: maxillary and mandibular.
Surgical removal of erupted molars, erupted 3rd molars and retained roots.
Surgical removal of hyperplastic tissue.
Surgical removal of tori: torus mandibularis, torus palatinus.
Surgical exposure of Impacted cuspids: (pre-orthodontic treatment).
Frenectomies: maxillary labial frenectomies, (pre-prosthetic and pre-orthodontic) and mandibular lingual frenotomy (ankyloglossia).
How to perform a biopsy, and what to do after it's done.
The "ART" Mandibular Block. A new approach to regional anesthesia involving the inferior alveolar nerve (V3).
Post-op treatment of dry sockets.
Selection and use of appropriate medications following surgery.
Lawrence (Larry) Gaum, DDS, FADSA, FICD, FADI is an oral surgeon who maintains a private practice in Mississauga, Ontario, Canada. He is a graduate of Dalhousie University Dental School in Nova Scotia. He practiced general dentistry for five years before taking his specialty training in Anesthesia and Oral Surgery at the University of Pittsburgh and Wilmington Medical Centre.  He is a former Associate in Dentistry, Faculty of Dentistry, University of Toronto where he taught for over 25 years.  He lectures extensively throughout Canada, the United States and other countries, teaching his fellow colleagues oral surgery, anesthesia and pharmacology. He is the author of numerous articles on Oral Surgery and Anesthesia published in major dental and medical journals.  He has published a text book titled: "Oral Surgery for The General Dentist.", now in its 2nd edition, and produced a DVD titled: "Surgical Videos for The General Dentist."  Dr. Gaum is the principal developer of the "ART" Mandibular Block, used successfully by thousands of dentists around the world. Dr. Gaum is a member of several dental associations in Canada, United States and Europe. He is the Director of the Oral Surgery Academy for General Dentists, providing hands-on and clinical sessions for GP dentists.
In this presentation, Dr. Guam does not refer to products of a commercial company with which he has a significant relationship.