Friday, September 28, 2018
1:00pm-4:00pm (3 CE hrs)
Room 101-A
Speaker: Jeffrey Goldberg, DDS '03
Alumni Speaker Series
This course is recommended for everyone.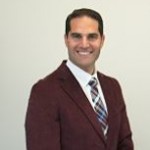 When patients suffer daily with headaches, jaw pain, or poor sleep, there are a lot of treatment options to consider. A mouthguard, or oral orthotic, can have tremendous impact, and we as dental professionals are the only ones to provide it. With a private practice and teaching career dedicated to the management of orofacial pain and sleep apnea, oral orthotics are a central element in Dr. Goldberg's work.  In this program, we talk about selecting the right orthotics for a variety of conditions, including TMJ disorders, bruxism, sleep apnea and snoring, medication delivery, athletics, and cosmetics. We look at the science behind why they work and the design elements essential for success. We will discuss the fabrication of orthotics, either on your own or with a dental lab, touching on emerging technologies like 3D printing, and expand on how the mouthguard fits into a total treatment plan. This presentation is for any dentist or team member interested in enjoying greater satisfaction with one of the most rewarding, safest, and least stressful areas of dentistry.
Course Objectives:
Select an appropriate orthotic for a given condition
Ensure that the orthotic is made right
Manage the orthotic therapy component of a larger treatment plan
Jeffrey I. Goldberg, DDS '03 is Clinical Assistant Professor at the University at Buffalo School of Dental Medicine, TMD / Orofacial Pain program.  Dr. Goldberg is a Diplomate of the American Board of Dental Sleep Medicine and the American Board of Orofacial Pain where he also serves on the executive council.  His private practice is focused on TMJ / orofacial pain / sleep medicine and is located in Amherst, NY.
Dr. Goldberg graduated from the University at Buffalo School of Dental Medicine in 2003 and completed his general practice residency in 2004 at the Baltimore VA Hospital. Dr. Goldberg continued his education and received his MBA in 2009 and his Masters in TMD/Orofacial Pain in 2013 from the University at Buffalo.
In this presentation, Dr. Goldberg does not refer to products of a commercial company with which he has a significant relationship.