Friday, September 28, 2018
1:15pm-4:15pm (3 CE hrs)
Ballroom
Speaker: Larry J. Sangrik, DDS
This course is recommended for everyone.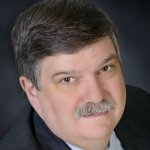 Medical emergencies occurring in the dental office can be stressful and frightening, not only for the patient, but also the entire dental team.  Unfortunately, risk factors indicate that dentists are confronted during patient treatment by medical emergencies that are increasing in frequency, diversity and intensity.  This course is designed for dentists and staff to develop strategies to prevent, identify and respond to medical problems including syncope, allergic problems, cardiovascular abnormalities, diabetes and respiratory distress.  Emphasis will be placed on preparing the dental team in advance of a crisis to minimize its potential impact.
Course Objectives:
Understand the risk factors for medical emergencies faced by practicing dentists.
Know the appropriate medications and equipment necessary to manage a medical event.
Establish defined duties for each member of the dental team during a crisis.
Recognize the signs and symptoms of the twelve problems dentists are likely to face.
Establish algorithms to respond to each of the above twelve problems.
Larry J. Sangrik, DDS is a graduate of the Ohio State University College of Dentistry.  Since 1999 he has lectured at most of the nation's major dental meetings on medical emergency preparedness, dental fear and the use of sedation in dentistry.  He has written articles for various publications including a white paper on patient expectations regarding medical emergencies in dentistry.  He recently completed a series of videos and workbook for the American Dental Association.  He practices general dentistry in Chardon, Ohio with an emphasis on treating the needs of apprehensive patients.
In this presentation, Dr. Sangrik does not refer to products of a commercial company with which he has a significant relationship.