Thursday, September 27, 2018
9:00am-12:00pm (3 CE hrs)
Room 101-D
Speaker: Julie Varney, CDA, RDA, FAADOM, CDSO, CDSH
This course is recommended for dental assistants.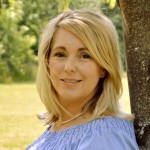 Round Table
Open Forum Style
Chairside Talk is a hot topic talk in dental assisting with an open discussion style. Dental assistants will be able to connect, learn, grow and lead with other dental assistants that share their chair-side struggles. Learning the latest in technology advancements, agree to disagree through team harmony and improve patient hand-off and effective case presentation. As dental assistants play a vital role in creating a successful dental practice, why not take your career to the next level by growing your knowledge and skills? Why not be the BEST?
Course Objectives:
Learn about the latest in infection control, technology advancements
Gain CE to further your career and enhance your time management
Learn about team harmony – learn to agree to disagree
Learn effective communication skills for your patient, doctor and team
Learn to improve your patient hand-off and effective case presentation
Julie Varney, CDA, RDA, FAADOM, CDSO, CDSH, Director of Dental Practice Coaching and Team Training for Darkhorse Tech, Inc. is a motivational in-office coach, empowering while equipping dental teams with simple solutions today for powerful results tomorrow. Julie earned her CDA from Hudson Valley Community College and in 2016 was awarded Fellowship with the American Association of Dental Office Management, where she is an active member as a Chapter President. In 2016, she was named in the Top 25 Women in Dentistry by Dental Products Report magazine. Focusing on building confidence and organizing chaos in the dental practice, Julie's mission is to enhance the career of each dental team member by embracing their passion and bringing out the leaders within them.
In this presentation, Ms. Varney does not refer to products of a commercial company with which she has a significant relationship.