Thursday, September 27, 2018
1:00pm-4:00pm (3 CE hrs)
Room 101-B
Speaker: Shawneen M. Gonzalez, DDS, MS
This course is recommended for everyone.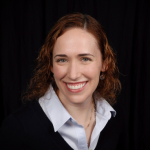 The past couple of years several specialty groups have updated their recommendations as more research on cone beam CT (CBCT) has become available. This course will cover the latest CBCT recommendations and research including periodontics, endodontics and overall general use.  These recommendations will assist dental offices in determining best uses of CBCT.  The recommendations will be covered with interactive case reports.
Course Objectives:
Understand and apply the latest recommendations regarding CBCT uses.
Understand and apply the latest research on best uses for CBCT.
Analyze and review guided CBCT cases using the latest recommendations and research. 
Shawneen M Gonzalez, DDS, MS received her dental degree from the University of Washington School of Dentistry, Seattle, Washington and her oral and maxillofacial radiology certificate and M.S. in Stomatology from the University of Iowa College of Dentistry, Iowa City, Iowa.  She is a Diplomate of the American Board of Oral and Maxillofacial Radiology.  She is the creator of the informational oral radiology website (http://drgstoothpix.com) where she educates dental professionals around the world and maintains a radiology private practice. She is a member of the American Association of Oral and Maxillofacial Radiology and American Board of Oral and Maxillofacial Radiology.
Dr. Gonzalez is not associated with, employed by, nor consults for, any manufacturer, supplier, or retailer of dental instruments or materials.