This course is supported by an educational grant from Ivoclar Vivadent.
HANDS-ON WORKSHOP
Thursday, September 27, 2018
9:00am-12:00pm (3 CE hrs)
Exhibit Floor
Speaker: Shashikant Singhal, B.D.S., M.S.
This course is recommended for dentists and dental assistants.


Class is limited to 30 participants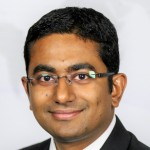 With so many restorative materials and luting agents available, selecting an ideal combination of restorative material and cement can be overwhelming.  This course highlights comparison of contemporary indirect restorative materials, and factors to consider during cement selection per clinical situations to maximize long-term performance. The course will also address possible reasons for clinical failure of the restorations.   Learn correct "bonding" protocols and gain valuable tips to streamline shade selection and clean-up.
Course Objectives:
Identify advantages and limitations of today's ceramic materials and cements
Understand the principles of adhesion and how to select the ideal cement based on indication, prep design and type of restorative material
Learn step-by-step procedures for delivering all-ceramic restorations with confidence and success
Shashikant Singhal, B.D.S., M.S., graduated with a Bachelor of Dental Surgery from the College of Dental Sciences, India in 2008.  He has worked in a private practice, however his passion towards dental materials research inspired him to enroll in the Advanced Clinical Dentistry Program (Biomaterials) at the University of Alabama at Birmingham. He was awarded with the Graduate Fellowship Award in 2010 and graduated with a Master of Science in 2011.  In 2012, Dr. Singhal was employed at Ivoclar Vivadent, Inc. as the Clinical Specialist where he directed the academic research studies, new product developments/evaluations of dental materials, troubleshooting clinical questions and education.  He is an active member of various dental organizations and published his research in various scientific journals.  He lectures significantly at national meetings and focuses on clinical tips for predictable clinical outcomes.  Currently, Dr. Singhal serves as Director of Professional Services at Ivoclar Vivadent Inc., Amherst, NY.