Thursday, September 27, 2018
8:45am-11:45am (3 CE hrs)
Room 101-B
Speaker: Scott Benjamin, DDS '78
Alumni Speaker Series
This course is recommended for everyone.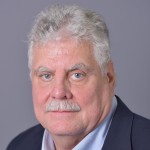 The number and applications of dental lasers on the market today is growing at an ever-increasing rate. The wide range of devices and applications for both hard and soft tissue as well as pain control and enhanced healing is leading to much confusion of the various roles that lasers may or may not play in today's dental practice. The goal of this program is to enhance the clinician's knowledge of the science of how lasers truly function, laser safety, tissue interaction, infection control, and ergonomics involved which is crucial for the successful implementation of laser technology into everyday dentistry.
Course Objectives:
Understanding of the true science of laser and light-based technologies.
Understanding what applications and procedures can be routinely performed with a laser.
The knowledge to understand the potential benefits laser and light-based technologies bring to oral healthcare and their practice.
Scott D. Benjamin, DDS '78 is in private practice in Sidney, NY, and utilizes over a dozen different wavelengths of lasers and light-based technologies on a daily basis. He is the Working Group Chairman of the ADA Standards Committee on Dental Lasers and is a member of the ANSI Standards Committee on Laser Safety. Dr. Benjamin is a Past-President of the Academy of Laser Dentistry and is an internationally recognized authority on lasers and advanced dental technologies.  He has faculty appointments at Midwestern University CODM and Eastman Institute of Oral Health at the University of Rochester. Dr. Benjamin is also the Technology Editor for The Compendium and is on the editorial board of several prestigious publications and has published over 300 articles, Technical Reports, and text book chapters.
Dr. Benjamin, (or an immediate family member) has a significant relationship with the following commercial organizations whose products he will refer to in this presentation: Academy of Laser Dentistry, Advanced Integration & Mentoring, Inc. (AIM), Dentsply-Sirona Dental Inc., National Dental Inc., Lexi-Comp, Inc., and LED-Medical Diagnostics, Inc.