Thursday, September 27, 2018
1:00pm-4:00pm (3 CE hrs)
Room 101-A
Speaker: Robert J. Buhite, DDS
This course is recommended for everyone.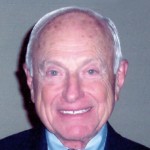 Clinical and administrative assessments of one's self, the dental practice team, as well as the practice's direction should be undertaken to begin and be successful in implant dentistry.  Financial commitments when limiting one's self to implant restorative procedures compared to those for surgery and restorative procedures differ significantly.
Doctors and staff will gain an insight into basic diagnoses, treatment planning, attitude and philosophy to be successful, because implant dentistry is not a program, not a discipline, it is a journey.
Course Objectives:
Criteria for patient selection
Office personnel requirements
How 2-D radiography can be adequate
Patient maintenance in office and home
Office design, equipment and instruments
Robert J. Buhite, DDS clinical associate professor in the Department of Restorative Dentistry, UB School of Dental Medicine; founder and past director of Implant Dentistry program at UB School of Dental Medicine; past faculty positions in the departments of implant dentistry at New York University and Harvard School of Dental Medicine; diplomate and past president of the American Board of Oral Implantology/Implant Dentistry. Editor Emeritus of the Journal of Oral Implantology; past president of the New York State Academy of Dental Practice Administration; national and international lecturer on surgical and restorative implant dentistry for over 40 years.